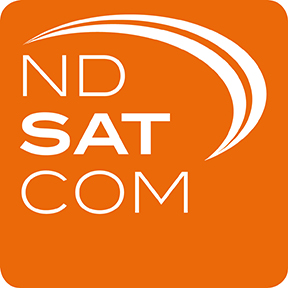 ND SATCOM pulled out all the stops on Thursday, June 27, at the company's all-day factory event, educating and entertaining more than 100 attendees from around the world on key facets of their technology and service portfolio through exhibits, tours, and live demos.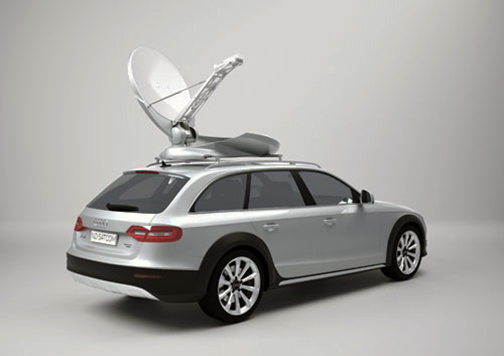 The dedicated ND SATCOM team was on hand throughout the event to be of service to invitees representing diverse sectors from defence to broadcasting. The SATCOM-On-The-Move (SOTM) live demo — featuring broadband video transfer from a moving vehicle — was a definite highlight.
Attendees were invited to company ZF AG's test track to ride in a BMW X5 fitted with a satellite antenna on the vehicle's roof to witness the actual technology in action. In turn, guests at the event site saw the high-quality live stream. The wow factor came at the same test track where VIP customers were invited to ride in a Porsche 911 GT3 R, a car used in actual races and sponsored by ND SATCOM.
Further highlights included a live deployable LTE demo representing ND SATCOM's Smart Mobile Networks, diverse exhibits such as tactical communications and antenna systems, and targeted presentations of sector-relevant products and customizable solutions. This event not only provided the platform to showcase the innovation, quality, and customer-focus that ND S ATCOM represents, it also provided the ideal venue to unveil ND SATCOM's new branding.
Alexander Mueller-Gastell, CEO of ND SATCOM, said the company had gone through many changes over the years — ownership changed and the company became part of a big corporate universe — and along the way, the definition of what the brand ND SATCOM stands for became diluted. The firm's new brand identity and logo better reflects ND SATCOM's market-leading position and clearly demonstrates the firm's promise to customers across the globe to deliver absolute reliability and trustworthiness through the entire life cycle.
Arzu Evlek, Director of Marketing at ND SATCOM, noted that the new logo evokes a feeling of inspiration. While the company's name remains the same, the logo and design have changed significantly to better represent ND SATCOM what the firm brings to market for customers.
Note: ND SATCOM will be participating at IBC 2019 in Amsterdam at stand 1.C37 from September 13 to 17.