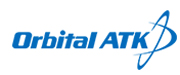 A multi-year, production-based partnership has just been agreed upon by Orbital ATK, Inc. (NYSE: OA) and Stratolaunch Systems that will result in significant cost advantages for air-launch customers.
Stratolaunch Systems, in cooperation with Vulcan Aerospace, is responsible for bringing Paul G. Allen's vision for space to fruition. Under this partnership, Orbital ATK will initially provide multiple Pegasus XL air-launch vehicles for use with the Stratolaunch aircraft to provide customers with unparalleled flexibility to launch small satellites weighing up to 1,000 pounds into LEO. Pegasus has carried out 42 space launch missions, successfully placing more than 80 satellites into orbit for scientific, commercial, defense and international customers.
Scott Lehr, the president of Orbital ATK's Flight Systems Group, indicated that the combination of his firm's extensive air-launch experience and the Stratolaunch aircraft has the potential to provide innovative and cost-effective options for commercial launch customers.