Unifying and securing the management of wireless command posts for the US Army has led to the selection of PacStar®, a developer and supplier of advanced comms for the DoD, to integrate their IQ-Core® Software with CSfC (Commercial Solutions for Classified) Plug-in into the systems—as a result, the US Army enhances their ability to securely transmit classified information (up to top secret) over wireless networks that warfighters rely on for in-theater operations.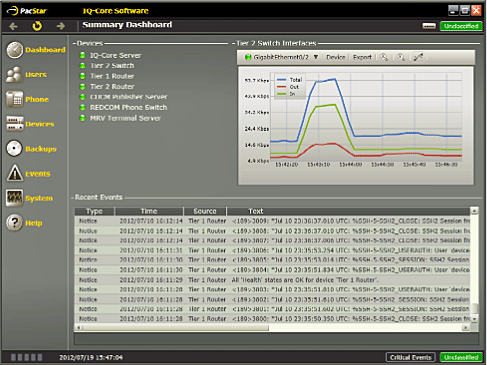 CSfC is a National Security Agency (NSA) program that enables DoD organizations to leverage commercial products in layered solutions to protect National Security Systems data. The US Army's decision to adopt wireless for mission communications is enabled by the CSfC program, which recently developed security standards for classified network access over satellite, Wi-Fi, and cellular communication networks, using commercial products from companies such as Aruba (an HP Enterprise Company), and Cisco Systems.
During combat operations, Army forces must often move or "jump" base locations to outmaneuver enemies or avoid attacks. PacStar IQ-Core Software with CSfC Plug-in addresses set-up, configuration and monitoring challenges associated with CSfC implementations in the wireless command posts, while delivering key benefits:
Rapidly and reliably simplifying setup and configuration of IPsec VPNs
Managing certificates, publishing and distribution of certificate revocation lists and more, which is otherwise intractably difficult to accomplish
Accessing multiple, independent vendor equipment and software through a single user interface, reducing training and speeding operations
IQ-Core Software and IQ-Core Software with CSfC Plug-in are available today for use with PacStar-designed tactical and enterprise systems, as well as separately for integration on OEM systems and insertion into existing programs of record.
According to Peggy Miller, the Chief Executive Officer of PacStar, rapidly assembling and implementing secure networks at command posts and similar in-theater environments is normally a complex, manual operation typically performed by highly trained specialists. PacStar IQ-Core Software with CSfC Plug-in removes that complexity, providing rapid, intuitive communications management in order for the US Army to extend their ability to securely transmit classified information from controlled 'wired' network locations to wireless networks. For a number of years, PacStar IQ-Core Software has supported WIN-T's Increment 1 program, focused on providing expeditionary communications and delivering this new capability furthers our commitment to solving key DoD warfighter communications challenges.

www.pacstar.com