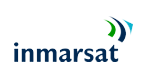 Inmarsat said on May 2 that the company is drawing up new spacecraft for the early- to mid-2020s to bolster the two satellite constellations the firm operates today, as is being reported by Caleb Henry of Space News.
A program Inmarsat CEO Rupert Pearce called "GX Flex," short for the Global Xpress name given to most of the operator's recent spacecraft, is in the Request for Information stage.
"We've got to be able to lower our cost per bit, we've got to be able to raise our capacities to meet demand, and we've got to be able to do that in ways that are very agile, cost effective and which can take advantage on a rolling basis of new technology as it arrives," Pearce said during a May 2 earnings call. "The era of very large, 10-year-separated monolithic investments is over."
Pearce gave few additional details about GX Flex, saying only that the system will augment the operator's low-data L-band and high-throughput Ka-band fleets with spacecraft that are less expensive. The driver for GX Flex is demand "across multiple geographies and verticals," he said.
Inmarsat has three satellites under construction today — a Ka-band satellite dubbed GX-5 from Thales Alenia Space and two Inmarsat-6 satellites with L- and Ka-band capacity from Airbus Defence and Space. GX-5 launches in 2019 on an Ariane 5, and the Inmarsat-6 spacecraft launch in 2020 and 2021, with the first contracted for an H2A launch from Mitsubishi Heavy Industries.
While Pearce dismissed competitive pressure as the reason for GX Flex, several new Ka-band satellite systems are under development. So-called VHTS (Very High Throughput Satellites), equipped with numerous, tightly concentrated beams are on their way from SES, Eutelsat, Viasat, and others, as well as LEO constellations promising high-speed and low-latency broadband.
Pearce highlighted demand from aviation customers wanting satellite WiFi on their aircraft as a driver for near-term improvements to the four satellite GX-4 fleet. Those upgrades should boost throughput per beam from between 50 and 100 Mbps today to 300 Mbps by 2019, and yield multiple Gbps with GX-5, he said.
To read the entire Caleb Henry authored news article,
please access this direct Space News infopage link...