Radeus Labs Inc., designer and manufacturer of high performance antenna control systems, now offers the added capability to provide a fourth-axis of control for the model 8200 antenna control system.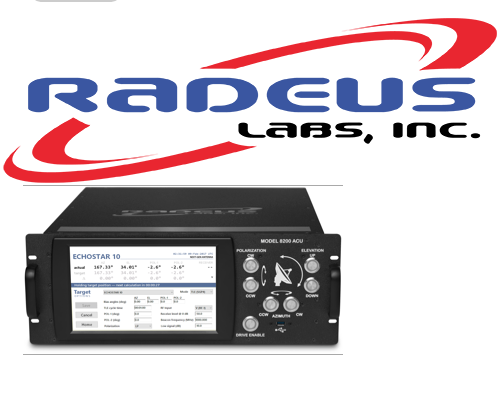 The 4-axis capability was developed for customers that require more complex antenna polarization configurations. The new capabilities are fully integrated into the efficient and intuitive 8200 user interface, providing more flexibility for ground station operations.
Ken Cone, Chief Technology Officer and co-owner of Radeus Labs stated, that customer focus is extremely important to them as they continue to develop features and capabilities that add value to their customers. They understand their operating costs are high, so their unique design approach helps them to add features in a way that tends to reduce the overall cost of ownership to the customer.
Chris Steph, Director of Sales and Marketing for Radeus commented that the 8200 is a proven solution that continues to grow in its capability to meet their customers' needs. They have strong relationships with their customers due to their responsiveness and willingness to adapt to their ever changing business climate.