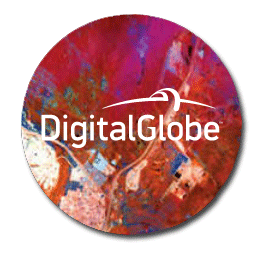 DigitalGlobe, a Maxar Technologies Ltd. company (formerly MacDonald, Dettwiler and Associates Ltd.) (NYSE and TSX: MAXR), has contracted with SpaceX to launch the next-generation WorldView Legion satellite imaging constellation.
DigitalGlobe and SpaceX are working together for the first time to launch the WorldView Legion constellation. The initial block of the multi-satellite WorldView Legion constellation will be launched by two flight-proven Falcon 9 rockets in 2021.
The WorldView Legion constellation will incorporate DigitalGlobe's and its parent, Maxar's, most advanced capabilities in Earth Observation (EO) and satellite construction technologies. This satellite will double DigitalGlobe's ability to collect the world's highest resolution 30 cm satellite imagery and triple the capacity available over the highest-demand regions, while reducing capital investments by half relative to the GeoEye-1, WorldView-1 and WorldView-2 satellites it will replace. The satellites are being developed by SSL, another Maxar company and the global leader in commercial satellites.
DigitalGlobe President Dan Jablonsky stated that with access to more of the world's best imagery, collected more frequently, the company's government and commercial customers will be able to make decisions with confidence and understand this changing planet like never before.