The "Global Commercial Satellite Imaging Market (2019-2025)" report has been added to ResearchAndMarkets.com's report offerings.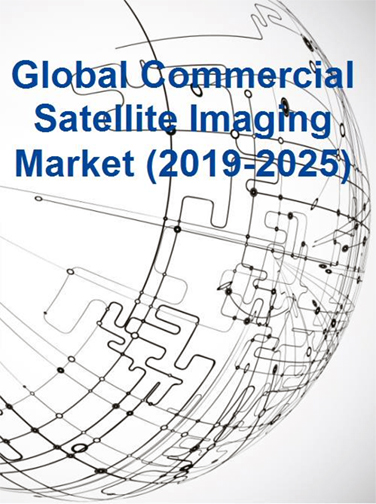 The Global Commercial Satellite Imaging Market size is expected to reach $4.7 billion by 2025, rising at a market growth of 11.3% CAGR during the forecast period.
Increasing dependence on location-based services (LBS) is expected to drive the growth of the global market for commercial satellite imagery. This is linked to the fact that location-based services play a major role in the use of smart devices by providing real-time geographic data.
Satellite imaging works with the help of imagery satellites to capture images of the Earth or other planets. Using these images for commercial purposes is known as commercial satellite imaging that includes a variety of applications such as environmental monitoring and management, border area surveillance, energy resource security, and construction project mapping. Commercial satellite imaging is useful across different sectors, including transportation, defense, construction, and others that acts as a key driver of the satellite imagery market.
Satellite imaging applications are navigation, mapping, GIS, marketing and advertising, emergency and security applications, business applications, sport, augmented reality/games, mHealth, tracking and social networking. All these applications are designed to meet the various requirements and conditions of use. The surge in context-aware applications is predicted to further enhance market growth during the forecast period and the increasing number of devices shipments with location-based services.
Based on Regions, the market is segmented into North America, Europe, Asia Pacific, and Latin America, Middle East & Africa. North America has represented the largest market share of commercial satellite imaging on the world market, due to the increase in adoption by government and military authorities of satellite imaging services. For purposes of map creation, military recognition, urban planning, disaster management, among others, Government and military organisations primarily use satellite images. In addition, the region's government is making major investments in promoting the introduction of commercial satellites to promote regional overall growth.
The major strategies followed by the market participants are Product launches and Partnerships & Collaborations. Based on the Analysis presented in the Cardinal matrix, Thales Group S.A., Airbus SE, Leonardo SpA, and L3 Harris Technologies, Inc. are some of the forerunners in the Commercial Satellite Imaging Market. The market research report covers the analysis of key stake holders of the market. Key companies profiled in the report include Spaceflight Industries, Inc., Galileo Group, Inc., ImageSat International N.V., Maxar Technologies, Inc., Planet Labs, Inc., UrtheCast Corporation, Airbus SE, Saab Group (Vricon, Inc.), Trimble, Inc., Leonardo SpA, Thales Group S.A. and L3Harris Technologies, Inc.
The market players are adopting progressive strategies to leverage the opportunities of the market. Companies are focusing on innovative strategies to compete in the market space. For instance, In June 2019, BlackSky, a subsidiary of Spaceflight (US) collaborated with HawkEye 360 which helps the BlackSky to make the use of signal-detection data offered by HawkEye 360's formation-flying satellite constellation in its own web-based analytical services. In July 2019, Maxar signed an agreement with Esri in order to deliver its Vivid and Metro satellite imagery mosaics to Esri for use in geospatial applications.
In July 2019, Airbus SE signed a contract with French Agency for delivering four Earth Observation sats in order to achieve the resolutions. In September 2019, Thales Alenia Space has launched new Space Inspire satellite product line (INstant SPace In-orbit REconfiguration) for allowing transition from video broadcasting to broadband connectivity services while maximizing the effectiveness & efficient use of the satellite resources.