[SatNews] LightSquared has announced a multi-year agreement with ViaSat, Inc. (NASDAQ: VSAT)—together, the companies will introduce ViaSat L-band Managed Service, a new mobile satellite service that will combine the power of LightSquared's state-of-the-art SkyTerra 1 L-band satellite, with ViaSat secure, all-IP, true packet-switched satellite technology.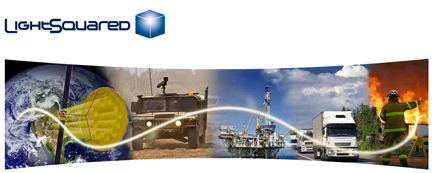 The SkyTerra 1 L-band satellite, among the most powerful commercial satellites ever built, provides ubiquitous coverage throughout North America. The L-band satellite enables transmissions to small, low-cost devices by using a 22-meter reflector-based antenna—the largest satellite reflector to be put into service on a commercial satellite. ViaSat L-band Managed Service is the first to use this advanced satellite technology to bring higher data throughputs to smaller devices and provide an order of magnitude capacity improvement over comparable L-band legacy systems. The new managed service is a reliable, always-on, low latency service that offers broadcast and multicast data transport and embedded voice over a highly secure network.
The flexible, open ViaSat L-band Managed Service enables development of applications serving the communications needs of consumer, enterprise, and government segments. A unique device ecosystem will initially include M2M, vehicular, and aviation devices designed to support a range of applications from communications for emergency first responders, to monitoring oil and gas flow through pipelines, to mobile workforce management, and tracking and monitoring of high-valued assets whether static or mobile.
"Our strategic cooperation with ViaSat provides LightSquared with an expanded foundation for near- and long-term business opportunities," said Doug Smith, chairman and CEO of LightSquared. "This agreement gives new and current LightSquared partners access to a lineup of products and services with smaller form factors and will offer download speeds up to 10 times what they are able to achieve today."
"The LightSquared SkyTerra 1 L-band satellite has brought the same kind of bold innovation to personal mobile communications that we've brought to satellite broadband with our high-capacity ViaSat-1 Ka-band satellite," said Phil Berry, VP and general manager of MSS at ViaSat. "Together with LightSquared, we are bringing to market products and services that address the unmet needs of a variety of mobile communicators."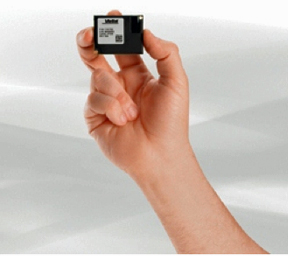 Additionally, the company has received Federal Information Processing Standard (FIPS) 140-2 Level 2 Certification for the ViaSat Embeddable Security System 1200 (ES-1200) from the National Institute of Standards and Technology (NIST) (CMVP Cert #2074 http://csrc.nist.gov/groups/STM/cmvp/documents/140-1/1401val2014.htm#2074). The ES-1200 is approved for export under license exception ENC in accordance with the U.S. Export Administration Regulations.
The ES-1200 provides communications security for a wide range of user needs where robust security is needed, including military, government, and commercial applications, and is used to secure command and control (C2) links for unmanned aerial vehicles (UAVs) and a variety of wired and wireless applications. The ES-1200 is optimized for embedding in host systems that have low size, weight, and power (SWaP) requirements.
"The ES-1200 makes securing voice and data communications easy by providing a high-performance, fully programmable product that provides all the critical features needed for a secure system on a single, low SWaP module," said Richard Quintana, senior director and CTO of Information Assurance for ViaSat Secure Network Systems. "Our approach to cryptographic engine design is to use re-programmable, commercial off the shelf (COTS) components that have the flexibility to efficiently meet evolving government and commercial standards, allowing products like the ES-1200 to avoid the potential for near term product obsolescence as well as the extra costs associated with the development of custom components. The use of all COTS components to provide cryptography is the cornerstone of ViaSat secure technology."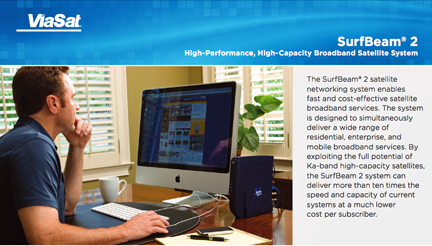 Plus, with installations in North America, Europe, and the Middle East, ViaSat has now delivered more than 2 million of its Ka-band broadband satellite terminals, making it the leading choice for Internet by satellite. The two million terminal total includes over one million second generation broadband terminals, which are part of the Exede satellite services network that features the world's highest capacity satellite, ViaSat-1. Customers and partners are using the family of satellite broadband terminals for consumer, enterprise, on-the-move, and portable applications because the ViaSat Broadband System changes the economics and performance of satellite communications for a number of markets:
Residential Internet that has enabled satellite to overtake all ISPs in delivering promised speeds, transforming satellite broadband from last-resort to a great Internet alternative
Live event communications with sufficient capacity to supply thousands of spectators, vendors, sponsors, broadcasters and organizers with HD video streaming and high-speed data simultaneously, at virtually any location
Faster in-flight Internet that can provide a guaranteed service level to everyone onboard, encouraging much higher take rates and engagement among passengers
Economics that enable the real-time broadcast of big moments in life such as weddings, local sports, and graduations
Portability that enables an office-like, enterprise-level broadband connection virtually anywhere with multiple simultaneous Internet connections
"The applications—residential Internet, newsgathering, in-flight Internet, and enterprise—are familiar, but the service performance, ability to serve millions of users with high-speed services, and operation with the highest capacity Ka-band satellites are what distinguishes ViaSat broadband from other systems that may be labeled high throughput satellite," said John Zlogar, VP of ViaSat Commercial Networks.
The new delivery milestones continue the success of SurfBeam®, the first satellite networking system designed from the ground up for economical, mass-market broadband networking. The ViaSat Broadband System combines the terminal integration, data speeds, network scale, and management systems needed to deliver a fast web experience that enables satellite service to compete effectively against terrestrial alternatives such as DSL and terrestrial wireless.
The LightSquared infosite is located at http://www.lightsquared.com/
For additional ViaSat information, please visit