Viasat Inc. has been awarded a maximum potential value $85,500,000 modification to a previously awarded indefinite-delivery/indefinite-quantity multiple award contract (N00039-15-D-0043) for the Block Upgrade II retrofit of Multi-functional Information Distribution System (MIDS) low volume terminals.
The terminals provide secure, high-capacity, jam-resistant, digital data and voice communications capability for U.S. Navy, Air Force and Army platforms. Work will be performed in Carlsbad, California, and is expected to be completed by May 2024.
No funding is being placed on contract and obligated at the time of award. Contract actions will be issued and funds obligated as individual delivery orders are issued. This contract modification was not competitively procured because it is a sole-source acquisition pursuant to the authority of 10 U.S. Code 2304(c)(1) — only one responsible source (Federal Acquisition Regulation subpart 6.302-1).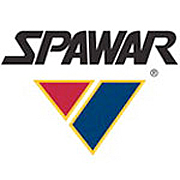 The Space and Naval Warfare Systems Command, San Diego, California, is the contracting activity and awarded the contract on behalf of the MIDS Program Office (PMA/W 101).