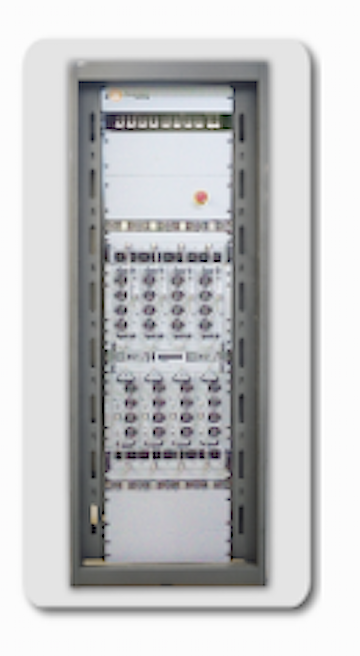 A new order from a major satellite service provider for use in their globalized network has been awarded to Advantech Wireless. Their 2.5kW C-Band Outdoor Solid State Power Amplifier (SSPA) System has been selected due to its built-in redundancy with soft failure mode, and it is able to operate simultaneously on both polarizations or on a single polarization with double amount of power.
The design of the 2.5kW C-Band Outdoor SSPA is based on Advantech Wireless' Solid State Power Amplifiers.
Cristi Damian, VP Business Development at Advantech Wireless commented that the company is proud to develop best in class innovations and that the very high power, wide bandwidth, all outdoor ruggedized systems will generate major OPEX savings to the end customer. The SSPA will allow operation over the entire C-band spectrum with multiple carriers as well as outstanding linearity.
Steve Richeson, SVP of Global Sales at Advantech Wireless also offered that traditional klystron and high power filter-combining networks are expensive, susceptible to failure, and contribute significantly to the HVAC and backup power requirements for Earth stations. Based on the cost savings and performance improvements from these next generation amplifiers Advantech sees an expanding demand for new and replacement High Power Outdoor SSPAs for commercial, military and institutional Earth stations in all of geographic markets.