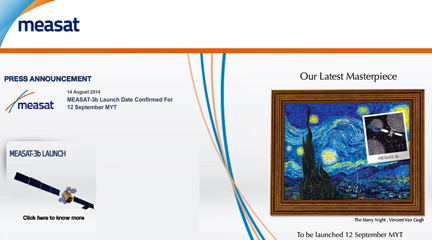 [SatNews] MEASAT Satellite Systems Sdn. Bhd. ("MEASAT") now has an agreement with Onlime GmbH ("Onlime") for additional transponder capacity on the AFRICASAT-1a satellite.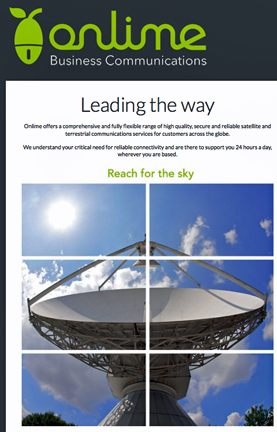 Under the terms of the agreement, Onlime expands capacity on AFRICASAT-1a to support their continuous growth in the African markets. Onlime, that brought together CET Teleport and the Limeline Group earlier this year, operates one of the leading teleports in Europe, offering a broad range of premium quality Business Communications solutions to enterprise, government, military, Oil & Gas, mining, hotels, banking, NGO and many other customer groups across the globe.
"Onlime services across Africa are in high demand," said Paul Ziegler, Chief Executive Officer, Onlime. "AFRICASAT-1a with its high-powered pan-African coverage is an excellent platform for expanding our services across the continent."
AFRICASAT-1a was launched in February 2013 and provides high-powered C-band satellite services and content across Africa with connectivity into Europe, the Middle East, and Southeast Asia.
MEASAT's infosite may be accessed at http://www.measat.com/
Online information may be found at http://www.onlime.com/