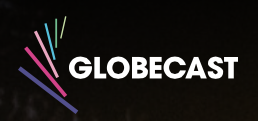 This company is strengthening their sales in the U.S., specifically on the east coast, with the hiring of Gerry McAree as the Vice President of Sales, East Region effective immediately.
Globecast, provider of global solutions for media, listed Gerry's responsibilities to include leading the sales efforts on the east coast to promote an innovative, fresh approach to client relationships and further drive Globecast's revenue and growth priorities in the U.S.
Gerry should definitely be up to the task in his new role having 18 years of sales experience having worked directly with senior decision-makers at major broadcasters and content owners, including satellite operators PanAmSat and Intelsat.
Most recently in the media industry, he served as Director, North America Media Sales for Intelsat, based in Washington DC. Gerry joins Globecast directly from his position as Vice President of Sales for Arena, a software-as-a-service company based in Maryland.
Tim Jackson, SVP of Sales and Marketing at Globecast Americas commented that Gerry's leadership skills and ability to drive creative solutions in competitive markets will be a huge asset to the already strong sales force they have in the Americas for Globecast. He has the background necessary to help their customers understand the changing nature of this dynamic market, especially as they see a shift toward IP, virtualization and cloud services. They're delighted to welcome Gerry to their growing team.
McAree added that Globecast has a proven track record in content delivery, and it's an honor to be working with such a dynamic company. He's looking forward to building upon the success in the U.S. and working closely with Globecast's customers so they can maximize the monetization of their content.
McAree holds a Master of Business Administration (MBA) from Georgetown University in Washington, DC. He is based in Maryland and reports to Jackson.