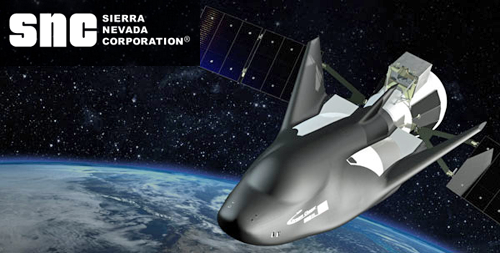 Sierra Nevada Corporation (SNC) has extended the firm's partnership with NASA to two, entry, descent and landing projects designed to improve affordability and safety of current and future missions.
The first will test recoverability of the upper stage of a rocket using a deployable decelerator and the second involves thermal imaging of SNC's Dream Chaser® during reentry and landing.

SNC and NASA's Langley Research Center in Hampton, Virginia, will perform the work over the next 24 months through the agency's Announcement of Collaboration Opportunity (ACO), under non-reimbursable Space Act Agreements. Through ACO, NASA works to reduce the development cost of technologies and accelerate the number of emerging commercial space mission capabilities available to support the agency's Moon to Mars exploration approach, including the Artemis program.
In the first project, Upper Stage Recovery (UPSTAR), SNC and NASA will perform hypersonic testing on a unique deployable decelerator concept that has the potential to lower the cost of launch, and enables return of payloads and other valuable cargo. SNC will collaborate on decelerator designs, followed by NASA's fabrication and hypersonic testing of decelerator models. Results will inform reentry concepts for Earth, Mars and beyond.
In the second project, SNC will capture high-fidelity thermal images of its Dream Chaser space vehicle as it returns to Earth after delivering cargo to the International Space Station. NASA's Scientifically Calibrated In-Flight Imagery team will use an imaging aircraft to collect this data mid-flight. The data will be used to validate the thermal protection system performance of the Dream Chaser and to give NASA valuable insight into vehicle reentry for use on existing and future programs.
John Roth, VP of Business Development for SNC's Space Systems business area, said the company is committed alongside NASA to making space more affordable and accessible. These projects support our partnership and our efforts to accomplish both.
Former NASA Space Shuttle Commander, astronaut and retired USAF pilot Steve Lindsey, now VP of Space Exploration Systems within SNC's Space Systems business area, added that this is a rare and exciting scientific opportunity to collect high-fidelity thermal imaging data on a controlled reentry vehicle, resulting in the increased safety of the Dream Chaser vehicle.