[SatNews] The availability of WorldDEM, the global pole-to-pole Digital Elevation Model, is continuously expanding and now extends to more than 50 percent of the Earth's landmass.
The 3D mapping database now covers large parts of Northern and Southern America, Western and Southern Africa, Middle East, Australia, Northern Europe and Asia. The newest additions to the database are complete coverages of Scandinavia, Ukraine, Iran, Iraq, Angola and Saudi Arabia.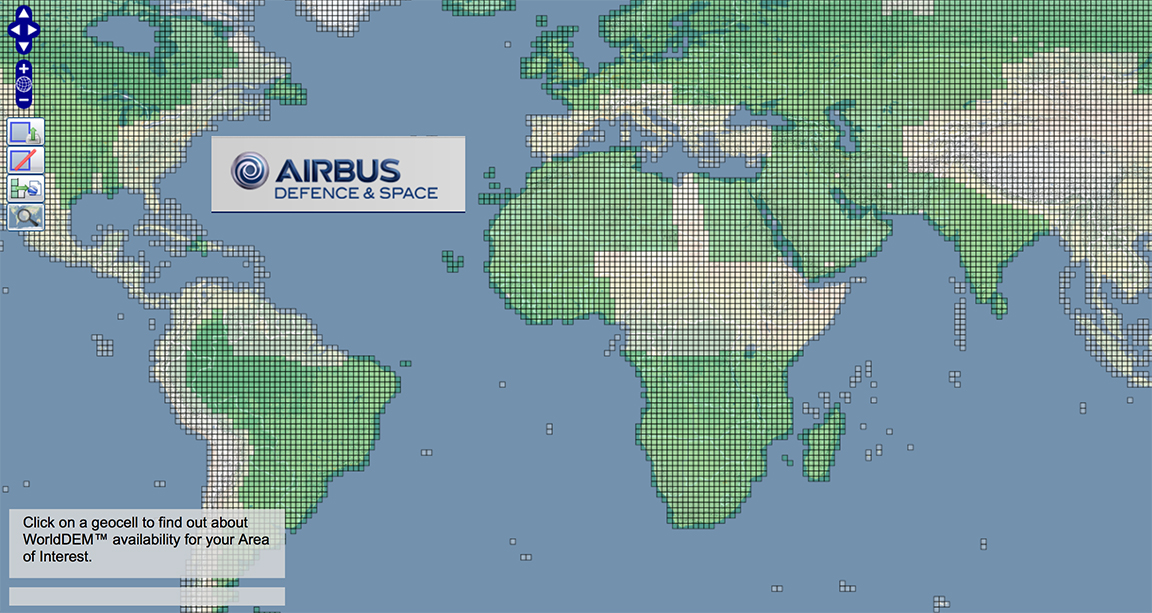 Since its commercial launch in April 2014, WorldDEM has been providing the first global, single-source, high-precision Digital Elevation Model and establishes a new standard of global elevation models. Multiple applications have already benefited from this game-changing data set among them mining studies in equatorial regions with dense vegetation, or infrastructure corridor design and costing. Military and civil aviation also take advantage of WorldDEM, especially for low altitude flight path and landing area planning for helicopters and aircraft even in remote and difficult to access areas.
Airbus Defence and Space holds the exclusive commercial distribution rights for the WorldDEM data and is building the global database according to customer requirements. Its main feature is pole-to-pole coverage without any break lines at regional or national borders and no heterogeneities caused by differing measurement procedures or data collection campaigns staggered in time.

Bernhard Brenner, Head of the Geo-Intelligence Program Line at Airbus Defence and Space, said, "Today, with WorldDEM data available for more than 50% of the global landmass, we are able to meet our most demanding customers' needs. The unrivaled accuracy and quality on such a scale makes WorldDEM the elevation model of choice for any projects requiring global terrain information with a very high level of detail."
Explore WorldDEM availability: www.geo-airbusds.com/worlddem-db