TeamCast has significantly contributed to the progress of definition and validation of UHDTV-Phase 2 through the 4EVER-2 project.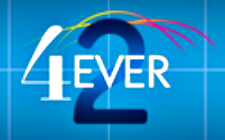 As a follow-on from the collaborative 4EVER Project, which worked on UHDTV Phase 1 — i.e., 4K UHD images, HEVC encoding and end-to-end production, from 2012 to 2015 — the 4EVER-2 Project has aimed to explore further components relating to UHDTV Phase 2, namely High Dynamic Range (HDR), High Frame Rate (HFR) and advanced Audio.
The nine 4EVER-2 partners have worked in the laboratory with subjective testing as well as on real life applications, including end-to-end production of live experimental programs. The results from the project have formed significant contributions to the international UHDTV ecosystem: standardization bodies, industrial forums, consumer and professional equipment manufacturers.
4EVER-2 achievements include: World Premiere live production of a hockey match, using UHDTV « HFR » at 100 frames per second and Dolby AC-4 audio, in April 2017; a NAB Technology Award, received at the NAB Show 2016 for UHDTV HDR and HFR demonstrations over ATSC3.0; several live UHDTV Phase 2 retransmissions of Opera performances; the shooting of a short movie in UHDTV Phase 2, etc. Most of these UHDTV programs have been locally or widely broadcast over satellite links or terrestrial transmitters using TeamCast's DVB-S2X or DVB-T2 modulators.

4EVER-2 is a collaborative project supported by the French government and local authorities, gathering nine French academic and industrial partners: Orange, AMP Visual TV, ATEME, France Televisions, Globecast, Highlands Technologies Solutions, INSA/IETR, TeamCast and Telecom ParisTech. 4EVER-2 has established collaborations with public research centers as well as international industries and many manufacturers of consumer TV and equipment for content production.