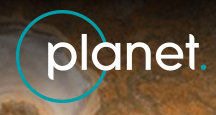 At news.populiarno.com, a posting reveals that, stymied by extended regulatory delays, Planet is planning to remove a ground station the company built in Canada if a government license for the facility is not received by June of this year.
Speaking at the Canadian SmallSat Symposium in Toronto, Canada, on February 13, Mike Safyan, senior director of launch and ground stations for the San Francisco-based company, said Planet was still waiting for the Global Affairs Canada (GAC) to decide on a remote sensing license the company needs to operate a ground station it has at Inuvik, Northwest Territories. Planet filed the application with GAC in 2016 for the facility, which was completed early last year. However, the agency has yet to rule on the license application, keeping the company from using the station to receive data from its constellation of Earth imaging satellites.
"If our GAC license has not been granted by June 1, which would mark the two-year anniversary for waiting for a license," he said, "then we're just going to pack up and move those antennas."
Planet has been caught in an unusual regulatory situation. The company applied for, and received, a radio frequency spectrum license from another ministry, Innovation, Science and Economic Development Canada. However, the firm also needed the remote sensing license from GAC even though the satellites that will use the ground station are already licensed by the National Oceanic and Atmospheric Administration in the United States.
GAC has not been forthcoming regarding the reasons for the delay. "We've spent a lot of time with GAC, trying to get our application understood," Safyan said. "The process is incredibly opaque. It's very rare that we get any meaningful feedback from GAC."
Planet highlighted the licensing problem last summer. "It's been a series of no updates since then, and that's been a real challenge for us," he said in an interview after his presentation.
A spokesperson for GAC did not go into details about Planet's application last July, saying only that the government's licensing process "is thorough, involves consultation among multiple government agencies, and includes vital assessment of national security considerations as well as commercial issues."
Kelly Anderson, deputy director of space policy and regulatory affairs for GAC, did not address Planet's application during a separate panel discussion at the conference February 13, and declined to discuss it in an interview afterwards. In the panel discussion, she emphasized the importance of regulating remote sensing systems for foreign policy and national security interests.
Without a license, Planet is now considering other options for a ground station at high latitudes that enables communications with individual spacecraft on multiple passes each day. Safyan said it's working with KSAT, who partnered with Planet on the Inuvik ground station, to identify alternative locations.
To read the entire news.populiarno.com article, please access this direct infopage link...