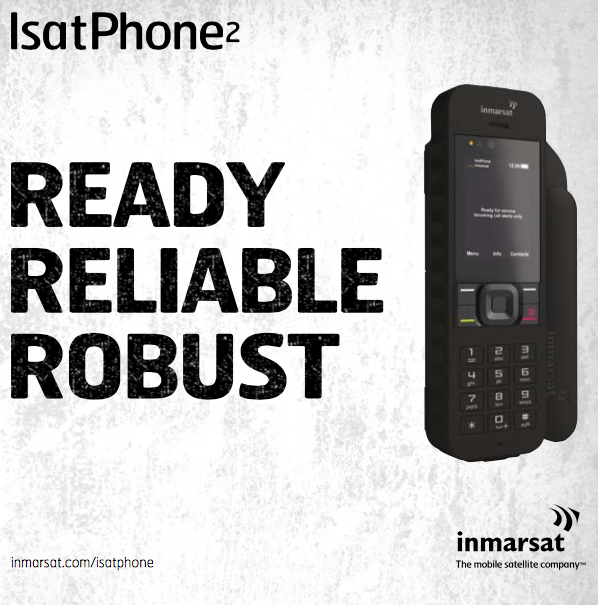 [SatNews] Inmarsat (LSE:ISAT.L), provider of global mobile satellite communications services, announced the launch of its first vehicular antenna for the IsatPhone 2. Designed by AeroAntenna Technologies, the new external, vehicle-mounted, active antenna enables IsatPhone 2 users to enjoy high quality, uninterrupted voice connectivity while on-the-move. Vehicular antennas provide 'line-of-sight' to a satellite while a user is traveling in a vehicle, enabling them maintain connectivity and continue using their satellite phone. The new antenna kit will be particularly beneficial for organizations with teams traveling in remote locations, for whom staying in contact while on the move is essential to their work and their safety.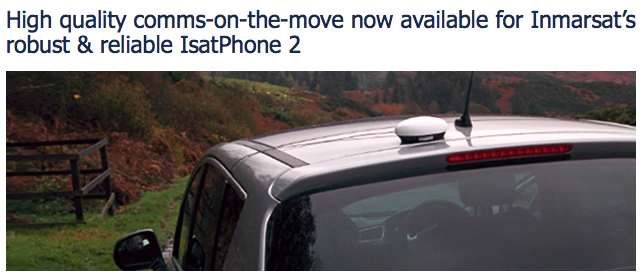 It is anticipated that the new vehicular antenna kit will be of major benefit to NGOs with teams scattered across some of the most remote regions in the world, as well as for oil and gas, mining, utilities, construction and fleet transportation organisations with personnel in-the-field.
The omni-directional antenna features a sleek design and has an ultraflex cable for easy installation, a suction-mount clip for hands-free communication, and a dual USB charger that allows the antenna to be in use while also charging the IsatPhone 2.
"We have seen a very positive response to the enhanced capabilities of the IsatPhone 2 since it was released last year," said Tim Johnson, Vice President, Enterprise Channel & Portfolio Development, Inmarsat. "The vehicular antenna represents a powerful accessory for the IsatPhone 2 that will even further enhance the phone's capabilities and add significant value for our customers."