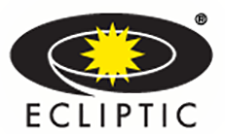 Rocket Lab USA and Ecliptic Enterprises Corporation have entered into an agreement to support Rocket Lab launch of Ecliptic-managed hosted payloads on the kick stage of Rocket Lab's Electron rockets.
A Memorandum of Understanding between the two California-based firms was signed on August 1 and announced at the 32nd annual Conference on Small Satellites, held at Utah State University in Logan, Utah. Under the framework of this agreement, hosted payloads supplied by Ecliptic and their customers will constitute any payload launched, but not separated from, the kick stage once reaching orbit. Such payloads typically involve focused advanced technology and proof-of-concept demonstrations, accomplishment of selected risk-reduction objectives and/or accomplishment of focused science or business mission objectives. These payloads will be operated after the Electron's primary mission —deploying satellites into LEO — is complete.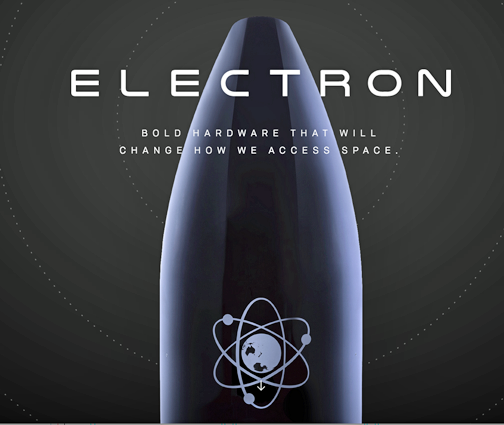 For those missions designated by Rocket Lab to accommodate hosted payloads, Electron's capable kick stage, proven on the Electron's first successful launch to orbit in January this year ("Still Testing"), will serve as the platform for one to several hosted payloads per mission, providing a structure for payload mounting, power, command and telemetry functions and attitude control. Ecliptic will deliver fully integrated hosted payloads to Rocket Lab for final integration onto Electron's kick stage. Once in orbit, Ecliptic avionics will control all hosted payload operations and related data handling; Ecliptic will also manage the end-to-end mission service and experience for its customers. Ecliptic's U.S. domestic and international customers will be from commercial and government sectors, as well as from academia, media and non-profit arenas.
Hosted payload missions can be tailored to meet the orbital inclination and lifespan requirements of customers as required. Electron will launch the hosted payloads into a wide range of low earth orbits, with inclinations ranging from approximately 39 deg. to near-polar Sun-synchronous (~90 deg.).
A payload serving as a pathfinder for this hosted payload program, NABEO, a drag sail technology demonstrator designed and built by High Performance Space Structure Systems GmbH (Munich, Germany), is integrated and ready for launch on the next Electron mission ("It's Business Time"). The first official mission of Ecliptic's hosted payload program is scheduled for 1Q 2019 and will include a 2 kg hosted payload provided by Ecliptic and Beyond Sensors LLC (also Pasadena, California). Three additional missions are planned during 2019, each with up to 25 kg of hosted payload mass. Ecliptic is exploring additional payloads to be launched on a quarterly cadence in 2020-2022, with each mission accommodating up to 50 kg of hosted payload mass.
Executive Comments
Rocket Lab CEO and founder Peter Beck said that the company is excited by the science, research and commercial applications possible with hosted payloads and the firm looks forward to working with Ecliptic to support hosted p
Ecliptic CEO Rex Ridenoure pointed out that Rocket Lab is poised to be one of the leading launch service providers globally for the small satellite and small payload community. The company is eager to work with their capable team to define this new program and provide opportunities for near-term, frequent, reliable and cost-effective access to space for customers who need more mission length than suborbital platforms provide but don't require a dedicated satellite or complex space platform to accomplish their objectives."
---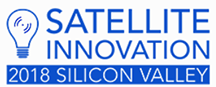 At 4:45 p.m. on October 9 at Satellite Innovation, Rocket Lab CEO Peter Beck will be a speaker at the "Predicting Future Launch Costs" session. The questions of: Are we living in the new era of commodity space or waiting for its arrival? Can launch providers create a competitive advantage through novel re-flight policies, refunds and guarantees? What are best practices for scheduling the launch of a large constellation? What are the benefits of small dedicated launch vehicles vs large ride share vehicles? will be tackled by the session's moderator and speakers. Register to attend at satinnovation.com.