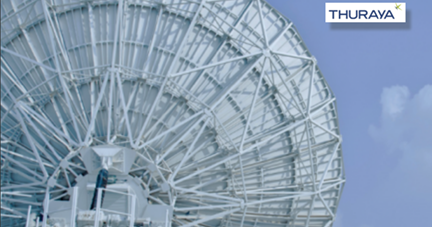 Thuraya and eSAT Global have successfully completed tests that validate eSAT's Global LPWAN (Low Power Wide Area Network) communications technology over Thuraya's satellite system.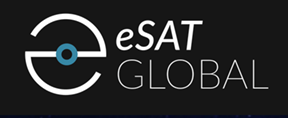 Thuraya offers an expanding range of voice, broadband data and M2M/IoT capabilities for land, maritime and aeronautical applications. These include cost-effective solutions, catering to a wide range of technical and commercial market requirements.
To date, only modest consideration has been given to the use of direct links to GEO MSS satellites for LPWAN connectivity for Internet of Things (IoT) applications. eSAT's tests of its breakthrough technology over Thuraya's robust GEO MSS system reveal that this approach is not only practical, but also highly advantageous, and that low latency, low-cost LPWAN connectivity is about to become a reality with the use of Thuraya's cutting-edge technology.
The functionality of the eSAT system is enabled by the advanced capabilities of Thuraya's GEO MSS system. eSAT's disruptive approach ensures much lower costs and much higher capacity than many other satellite-based LPWAN systems. It is also cost-competitive when compared to ground-based solutions, which are by their very nature, limited in their range of coverage. The match between the Thuraya system and eSAT's services is now proven.
Michael Parr, eSAT's CTO, said the company is grateful to have worked with Thuraya to verify eSAT system's performance using Thuraya's system. The links operated just as the Thuraya team described, with the end-to-end, two-way connectivity being consistently achieved, directly from the first attempt.
Thuraya's Chief Strategy Officer, Jassem Nasser, added, "Thuraya aims at being at the forefront of Satellite IoT and the company believes in its enormous potential to transform societies and industries worldwide. Testing with eSAT is one of many steps the company is taking to address the Satellite IoT markets and looks forward to eSAT completing the development of their unique technology platform."
eSAT Global's Executive Chairman, David Lyon, noted, that eSAT looks forward to future success with Thuraya, bringing reliable, always available, Global LPWAN data connectivity to millions of IoT devices enabling practical applications such as environmental protection, public safety and fire prevention, asset and personnel tracking, and smart agriculture. This borderless mobility will also enable ongoing refinement of IoT applications through AI techniques applied to the massive data records that are to be continuously gathered over these GLPWAN communication links.