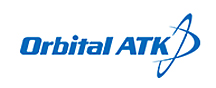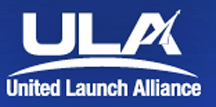 [SatNews] United Launch Alliance (ULA) and Orbital ATK, Inc. (NYSE: OA) announce a long-term strategic partnership wherein Orbital ATK will become the sole provider of solid rocket boosters for ULA's Atlas V and Vulcan launch vehicles, effective in 2019 when the new motors are ready for launch.
Under this partnership, Orbital ATK is investing in the design, development and qualification of two new rocket motors with design similarities to each other that leverage the company's proven solid motor technology. These motors will significantly lower the price to ULA and to the U.S. government. They will be used to support launches of ULA's Atlas V and Vulcan vehicles and will also be commercially available to support other customers.
Development of the new solid rocket boosters will commence immediately to support their introduction on ULA's Atlas V vehicle in late 2018 and on ULA's Vulcan vehicle in mid-2019. Vulcan, ULA's next generation launch vehicle, is anticipated to transform the future of space launch for the government and commercial market, making it more affordable, accessible and commercially available.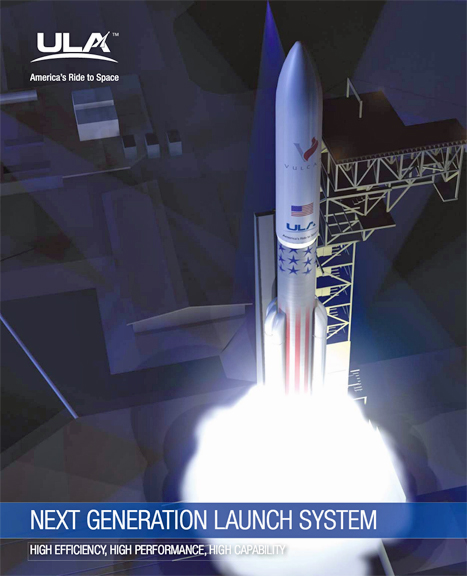 The new solid motor booster agreement expands the long-term relationship between ULA and Orbital ATK that already includes the supply of composite structures, nozzles, propellant tanks and booster separation motors for the current versions of Delta IV and Atlas V rockets. In addition, ULA will supply two Atlas rockets to provide launch services for Orbital ATK's Cygnus spacecraft on cargo delivery missions to the International Space Station for NASA in late 2015 and early 2016. Orbital ATK is also developing a fully integrated third stage to launch NASA's Solar Probe Plus mission on ULA's Delta IV Heavy rocket in 2018.
ULA has a strong heritage in providing reliable space access for government and commercial entitles under the Evolved Expendable Launch Vehicle (EELV) program. The EELV program was established by the United States Air Force to provide assured access to space for Department of Defense and other government payloads. The company recently marked the 99th successful one-at-a-time launch since the company was formed in December 2006.
Executive Comments
"As ULA transforms the space lift industry, strong partners such as Orbital ATK are critical to reducing cost, introducing cutting-edge innovation and continuing our focus on mission success," said Tory Bruno, ULA's president and CEO. "We have relied for decades on Orbital ATK's industry leading rocket motor technology, which is ideally suited to support our future rocket launch plans."
"With this strategic partnership, ULA and Orbital ATK will offer customers better value and reliable access to space," said David W. Thompson, president and CEO of Orbital ATK. "The capabilities and technology of the newly-merged Orbital ATK enabled us to expand the partnership with ULA to help lower costs and maintain the highest standards of mission assurance."
"Our ability to deliver critical national security, scientific and commercial satellites into the correct orbit for each mission is filled with risks and challenges, and ULA has delivered every time," said Bruno. "This reliability will continue as we develop the right vehicle with the right team."
Orbital ATK, Inc. has also announced the company's Space Components Division (SCD) has shipped the fuel and oxidizer tanks to Northrop Grumman Corporation (NYSE: NOC) in Redondo Beach, California, for integration into NASA's James Webb Space Telescope (JWST).
These tanks will provide propulsion for JWST, which is the successor to the Hubble Space Telescope. The tank shipment comes after a successful qualification program in which a tank was pressurized to failure following a grueling qualification test sequence. The tank's Propellant Management Device (PMD), designed to provide gas-free propellant in a low-gravity environment and reduce telescope residual motion, was successfully slosh tested (ensuring survivability) for four months prior to manufacture and installation into the tanks.
The two tanks were designed and manufactured at Orbital ATK's Commerce, California facility, known for the production of tanks for many NASA programs as well as commercial and military spacecraft and launch vehicles. The PMD with the unique slosh-damping feature was designed and analyzed by PMD Technology, the foremost designer of low-gravity fluid dynamics acquisition devices, and manufactured by Orbital ATK specifically for the JWST.
Not only will JWST be a large infrared telescope with a 6.5-meter primary mirror, it will be the most powerful space telescope ever built. It will launch on an Ariane 5 rocket from French Guiana in October 2018. Serving thousands of astronomers worldwide, JWST will be the premier observatory of the next decade. It will study every phase in the history of the universe: to see the first light of the universe, watch galaxies collide, see stars and planets being born, find and study exoplanets and study our own solar system.