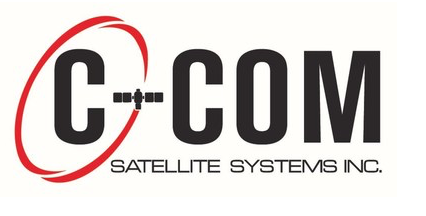 A successful venture was conducted when C-COM used Isotropic's teleport facilities on Lake Geneva to test auto-pointing satellite acquisitions and data transfers. The results determined the compatibility of the iNetVu® Controllers with the iQ 200 satellite router that provides an advantage to C-COM partners who are currently using, or considering using the latest iDirect modem.
This latest test furthered the number of C-COM's 'Best-in-Class' antenna controllers that offer interoperability with 14 different modem manufacturers and over 35 different modems. The C-COM mobile antennas with iNetVu® controllers, compatible with the iDirect iQ 200 modems, are now available.

Drew Klein, Vice President for C-COM Satellite Systems, Inc. said that combining good quality hardware products, especially high-performance products like the iQ series, with the robust services offered by Isotropic, should create new markets for C-COM Driveaway, Flyaway and Manpack antenna products in many different verticals.
C-COM is also developing a Comms-On-The-Move (COTM), electronically steered, Ka-band phased array antenna in conjunction with the University of Waterloo. Klein continued that once this flat panel technology has been commercialized, they hope to test it with Isotropic Networks.
The iDirect iQ 200 modem can deliver aggregate data transmission rates over 200Mbps with network configurations based on DVB-S2/S2X/ACM.
Hank Zbierski, CEO, Isotropic commented that they are delighted to reinforce their longstanding partnership with C-COM. As a premier iDirect Host Network Operator, the company said it is great to see the combination of such innovative technology that will enable customers to go further and to do more than ever before. Isotropic is proud to enable these advancements with the highly reliable service that they deliver through their network.
Toni Kousiafes, VP, Product Management, ST Engineering iDirect, offered that their iQ 200 modem is ideally suited to the mobility requirements of C-COM's antenna series and they are pleased to offer their technologies that will help to enhance flexibility and performance, and enable C-COM's customers to make headway in new markets and applications. They also look forward to building further on their strong partnership with Isotropic Networks, which has been their valued partner for many years.