NASA has awarded the next phase of funding for the agency's Dragonfly on orbit satellite assembly program to SSL.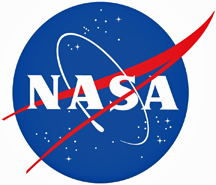 The contract modification to move forward with the detailed design of a semi-autonomous robotic system for in-space satellite assembly confirms NASA's confidence in SSL and the success of this "Tipping Point" public private partnership, which is enabling the development of new technology that benefits both government and commercial space endeavors.
SSL and partners, which include MDA, NASA, and Tethers Unlimited, recently successfully completed a ground demonstration of the Dragonfly developments to date. The demonstration included an ultra-light robotic system and advanced command and control software that is designed to make use of existing spacecraft equipment and capabilities, including a standard geostationary (GEO) spacecraft platform and processor. The demo proved SSL's concept of highly dexterous on orbit operations that are expected to drive next-generation satellite architectures.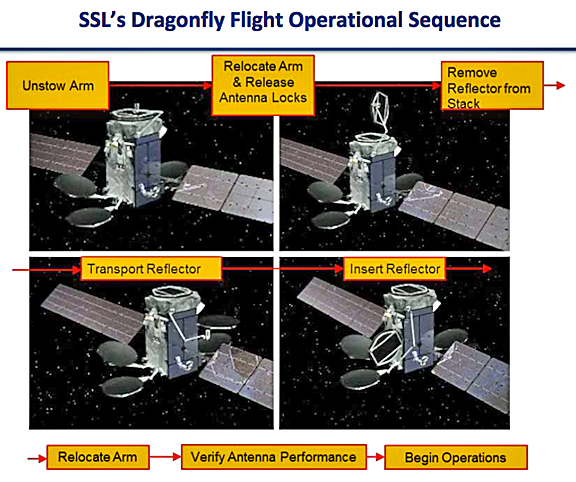 SSL has the ability to build on robotics technologies that have been proven on the Space Shuttle, the International Space Station and the Mars lander and rovers, and to fully integrate that technology with the firm's world leading communications satellite platform. Dragonfly strengthens SSL's position as a leader in technologies and systems for more complex on orbit assembly and servicing as part of a future ecosystem that will enable deep space exploration, persistent satellite platforms, in-space habitats, and missions.
Dario Zamarian, group president, SSL, commented that the firm has a history as an early adopter of innovative technologies that improve satellite performance. The work with NASA to develop next-generation robotic assembly on orbit has the potential to change the way satellites are built and launched and will also be important for future space architectures that support exploration and deep space missions.
According to Trudy Kortes, TDM program executive at NASA Headquarters in Washington, the agency relies on commercial innovation as exemplified by the Dragonfly team. Transformative technologies such as these will, in time, lead to more affordable, safer human access to space and more efficient, longer-lasting satellites, probes and other space hardware. Today, our future in space looks brighter and more robust than ever.