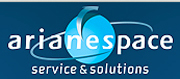 [Satnews] For its 12th flight of the year, and the 13th Soyuz launch overall from the Guiana Space Center (CSG), Arianespace will orbit another pair of satellites for the Galileo constellation.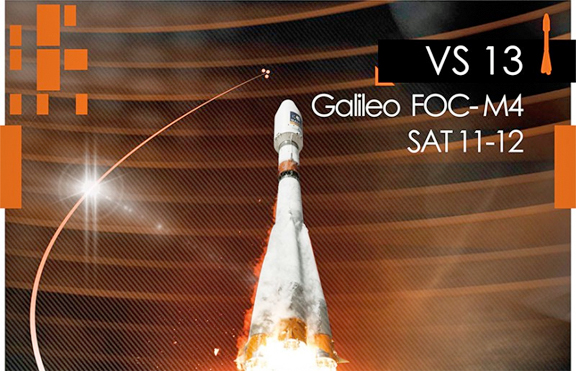 This mission, conducted for the European Commission under a contract with the European Space Agency (ESA), will orbit Galileo FOC (Full Operational Capability) satellites 11 and 12. After this flight, 12 Galileo satellites will have been deployed by Arianespace. The launch will be from the Soyuz Launch Complex (ELS) in Sinnamary, French Guiana.
Targeted orbit: Medium Earth Orbit, circular – Orbital Plane C
Altitude: 23,222 km.
Inclined: 54.946 degrees
Liftoff is scheduled for Thursday, December 17, 2015, at exactly:
08:51:56 a.m., (local time in French Guiana)
06:51:56 a.m., (in Washington, D.C.)
11:51:56 a.m., (UTC)
12:51:56 p.m., (in Paris)
14:51:56 p.m., (in Moscow)
The mission (from liftoff to satellite release) will last approximately 3 hours and 48 minutes. The launcher will be carrying a total payload of 1,603 kg, including 1,434 kg for the two Galileo satellites. The Launch Readiness Review (LRR) will take place on Wednesday, December 16, 2015 in French Guiana, to authorize the start of operations for the final countdown.
The Galileo FOC (Full Operational Capacity) satellites are built in Europe by OHB System of Bremen, Germany, as prime contractor, with all payloads supplied by SSTL (Surrey Satellite Technology Ltd.), a British subsidiary of Airbus Defence and Space.
To watch a live, high-speed transmission of the launch,visit http://www.arianespace.com (with commentators in French and English), starting 15 minutes before liftoff. You can also follow the launch live on your iPhone or iPad (via the free Arianespace HD app).