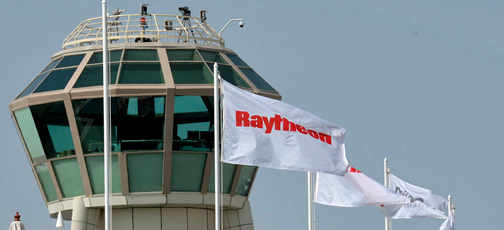 The Joint Precision Approach and Landing System uses GPS satellite navigation to provide more accurate landing guidance for manned and unmanned aircraft, replacing radar and beacons used in older systems.
The US Navy has now awarded Raytheon Company (NYSE: RTN) a $255 million contract for the development and production readiness of their nexgen precision landing system. This contract was announced by the DoD on September 21st and includes options which, if exercised, would bring the value to $270 million.
Raytheon will complete development for an auto-land capability to be used by manned and unmanned aircraft, as well as finalize the integration with the F-35 Joint Strike Fighter: the first aircraft to be equipped with JPALS technology. When operational in 2018, the US Navy and Marine Corps will use JPALS on the F-35C carrier variant, F-35B short takeoff/vertical landing variant and the MQ-25A multi-mission unmanned vehicle.
Developed in partnership with the U.S. Navy to provide pinpoint landing guidance on carriers in rough seas, JPALS:
is tailorable to a wide range of environments including contingency operations requiring rapid deployment, or land-based airfields with curved, segmented and specialized approaches
can integrate and modernize landing systems on legacy aircraft for joint interoperability
JPALS improves navigational alignment prior to approach, allowing aircraft to land on any aircraft carrier or amphibious assault ship, day or night, even in adverse weather conditions. As the only military ground-based augmentation system in the world, the system features anti-jam protection to ensure mission continuity throughout a range of threat environments.