A US Federally-Funded R&D Center (FFDRC) has ordered several Ka-band versions of the OceanTRx 4 stabilized maritime antenna system from Orbit Communications Systems Ltd. (TASE: ORBI) for a US government agency.
OceanTRx 4 features built-in support for Ka band to ensure smooth migration to future high-speed services for the entire Ka- range using GEO and NGSO satellites. The order, which consists of field-exchangeable kits and spare parts, totals US$715,000 with delivery expected in Q3 2017.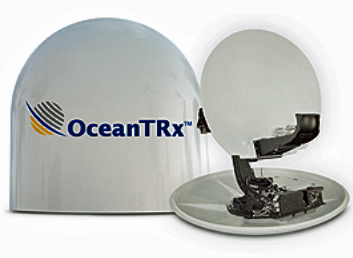 The OceanTRx™ 4 supports a variety of 1.15m stabilized maritime antenna system configurations in X-, Ku- and Ka- (wideband and O3b) frequency bands. Designed to accommodate the current and future needs of the maritime market, the antenna system features outstanding RF performance, system availability and dynamic response under virtually any sea conditions. Supporting the mission and business-critical broadband application needs of frigates, container ships, offshore drilling support vessels, mega yachts and other vessels, it was designed for one-day deployment and simple ongoing updates and maintenance. Orbit's maritime platform enhances operational productivity, reduces expenses and increases profitability.