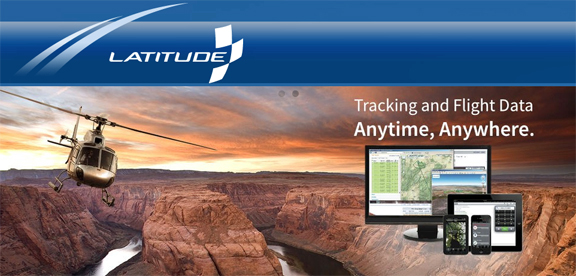 [SatNews] The U.S. Forest Service has awarded Latitude the contract to supply Operation Loads Management systems for deployment by the US Forest Service on fire-attack aircraft engaged in aerial wildfire fighting operations in the U.S.

The contract includes the supply of advanced OLM systems for data acquisition, initial data validation, and downloading of acceleration and other frame strain data. The contract also includes the supply of Latitude's IONode lightweight flight data recorders to manage the aggregation and offload of all USFS-defined flight data feeds.

Additionally, in March 2015, Latitude officially launched WebSentinel 5, the significantly enhanced new version of our very popular web-based flight tracking, mapping, and event messaging platform. The March launch followed a full year of effort by our very talented software development team in producing WebSentinel 5. Their work on WebSentinel included thorough user requirements gathering, high-end application development, deployment of a new database file structure, and the creation of a library of robust new graphical user interfaces. As is Latitude's standard practice, WebSentinel 5 was initially released to a group of experienced users who volunteered to help the company with user testing of the complete platform. This trial was completed in February, with Latitude gaining valuable feedback on features and functionality, intuitive workflow, and other aspects of the user experience.
With WebSentinel 5, flight dispatchers and customers have access to a variety of weather overlays including radar, IR, and visible layers as well as TAF and METAR reports with one-click forwarding to the aircraft flight deck. WebSentinel 5 offers airport lookup and weather station graphical displays, visual navigation charts (VNCs) as well as high and low en route IFR charts. Further enhancements to WebSentinel's user-friendly configurability, WebSentinel 5 introduces selectable, movable, and resizable panels enabling individual users to build and maintain multiple independent maps and multiple independent messaging sessions. WebSentinel 5 also extends fleet-wide historical snapshots in addition to traditional per aircraft history displays.
WebSentinel 5 is available now for all WebSentinel customers. To ensure all customers have ample opportunity to transition their dispatch, fleet operations, and other WebSentinel user groups, Latitude will continue to maintain and support earlier versions of WebSentinel for the remainder of 2015.