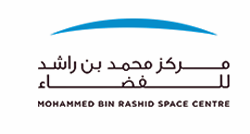 The United Arab Emirates (UAE) has unveiled the country's first locally-manufactured satellite.
"Khalifa Sat" is the first satellite to be fully manufactured by Emirati engineers and is scheduled to be placed in orbit later this year.
"Today, the first Arab satellite was fully manufactured by an Emirati engineering team without any external foreign support," UAE Vice President and Prime Minister Mohammed bin Rashid Al Maktoum said during a visit to the Mohammed Bin Rashid Space Center (MBRSC). He added that Khalifa Sat officially gets the UAE into the era of full-scale space industrialization.
In 2009, MBRSC launched the DubaiSat-1 into space as the Gulf state's first satellite for remote sensing. In 2013, the same center launched a second satellite, DubaiSat-2.
His Highness Sheikh Mohammed bin Rashid Al Maktoum, Vice President and Prime Minister of the UAE and Ruler of Dubai, inspected the progress of the KhalifaSat project while visiting MBRSC. He said that Emirati engineers are the first in the Arab world to construct a satellite without foreign assistance. This is a major achievement that signifies the high level of capabilities UAE youth have acquired in space technologies. The high level of expertise that Emirati scientists and engineers have developed creates a strong foundation for the future scientific and technological development of the UAE. The development of Khalifa-Sat is a source of pride for Emiratis and Arabs as well as a global achievement that will benefit humanity and offer scientific solutions for development globally.
Once the manufacture and rigorous testing phases have been completed, the satellite will be transported to Japan for launch aboard the Mitsubishi Heavy Industries rocket - H-IIA. When placed into LEO at approximately 613 km., the satellite will proceed to capture detailed imagery capable of competing with the highest industry standards. The images beamed back to Earth by Khalifa-Sat will be among the most detailed commercially available, with a GSD of 0.7 meters Panchromatic, and 2.98 meters GSD in four multispectral bands.