[SatNews] Space Systems/Loral (SSL) has announced that the ABS-2 satellite, designed and built for ABS, has been successfully launched and is performing post-launch maneuvers all according to plan.
The satellite deployed its solar arrays on schedule following its launch aboard an Ariane 5 launch vehicle from the European Spaceport in Kourou, French Guiana. The satellite will begin firing its main thruster later today in order to start maneuvering into geosynchronous orbit.

"I would like to thank ABS and Arianespace for working closely with us to make the launch of ABS-2 a success," said John Celli, president of SSL. "This is the culmination of many hours of hard work and we are gratified to see the satellite performing according to plan."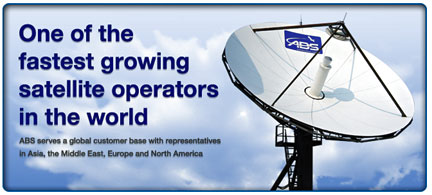 ABS-2 is a highly sophisticated, multi-mission C-, Ku- and Ka-band satellite that is designed to provide multiple services including direct-to-home (DTH) and cable television distribution, VSAT services, data networks, and telecommunications services across four continents. The satellite, which will be positioned at 75 degrees East, has a total of 89 active C-, Ku- and Ka-band transponders across 10 different beams.

"ABS-2 is an extraordinary satellite and I'd like to thank SSL for its efforts to work with us to maximize its performance," said Tom Choi, CEO of ABS. "We look forward to many years of service on this satellite based on the reliability of the SSL platform. When it enters into service, ABS-2 will extend the reach of affordable and reliable communications and broadcast services to a broad swath of underserved regions."

The satellite is based on the highly reliable SSL 1300 platform, which provides the flexibility to support a broad range of applications and technology advances. It is designed to provide service for 15 years or more. With this launch, there are now 75 SSL-built satellites currently on orbit.
The Space Systems/Loral infosite is located at http://www.sslmda.com/
Asia Broadcast Satellite (ABS) has their infosite at http://www.absatellite.net/