[SatNews] Rockwell Collins has unveiled the Joint Terminal Attack Controller—Mobile (JTAC-Mobile) product, a new lightweight, tablet-based software application designed to support forward deployed JTAC personnel.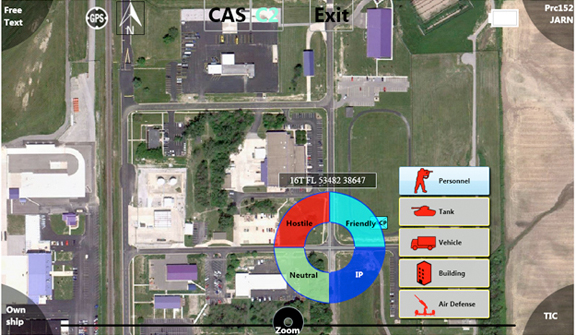 JTAC-Mobile makes its debut at the 2014 Bold Quest 14.2, a two-week Joint Staff-led coalition demonstration beginning May 2 involving air combat assessment, joint fires, maneuvers and system concepts. Participating nations include Australia, Belgium, Canada, Germany, Denmark, Finland, France, United Kingdom, Netherlands, Norway, Sweden and the United States.
"Close Air Support is a complex task that requires the JTAC to be heads up and eyes out for survivability," said Tommy Dodson, vice president and general manager, Surface Solutions, for Rockwell Collins. "JTAC-Mobile minimizes heads down time by making tasks executable within a 'three click' user interface."
JTAC-Mobile features "a self-learn capability" for data link interaction, which eliminates the need for inputting network addresses, IP numbers or other complexities that make digital systems difficult to utilize.
Rockwell Collins has a significant pedigree in joint fires and effects by being the company responsible for Tactical Air Control Party Close Air Support System (TACP-CASS) fielded in the United States and the FireStorm joint fires integrated solution fielded as the primary JTAC solution in seven nations. FireStorm and TACP-CASS both have been utilized in combat operations since Gulf War II in both Afghanistan and Iraq.
For further information, please access this direct infopage link.