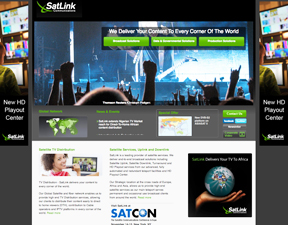 [SatNews] SatLink Communications Ltd. has confirmed that the Boxing Marketing Arm SA (BMA), a subsidiary of AIBA, the International Boxing Association, has selected...
...SatLink for the global satellite delivery of the World Series of Boxing (WSB) 2012/2013 season. A total of 74 events across the globe will be distributed to five continents via SatLink's satellite and fibre network in HD and MPEG4 on Eutelsat, AsiaSat, Intelsat and Amos satellites. In addition, services such as digital archiving, recording, SNG and Fly-Away units in various territories around the globe will be provided alongside post production editing of the matches highlights.
Developed by AIBA, WSB is a unique concept in the world of boxing. It is the only pro-style team competition where boxers retain their Olympic eligibility. It brings together the best Olympic and pro boxers representing their country in an explosive format with worldwide appeal. SatLink will provide AIBA's global satellite coverage in Ku-band and C-band and upscale the content to HD using the Snell Alchemist Ph. C to deliver the content in HD format to viewers around the globe. AIBA will also be using SatLink's content management capabilities including: recording, archiving, editing and conversion of news and highlights gathered from the satellite feed, as well as continuous customer service, including coordinating broadcasters and additional support before, during and after each event, and SNG services in various territories.