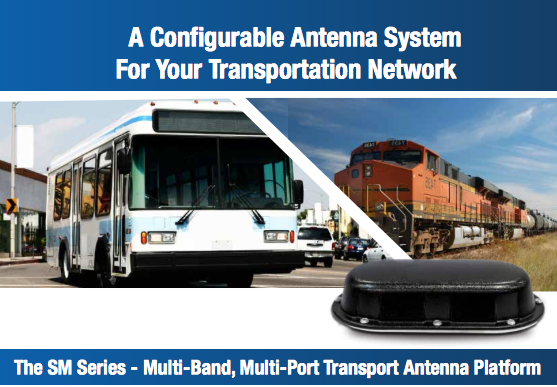 [Satnews] Norsat International Inc. ("Norsat") (TSX: NII and NYSE MKT: NSAT), provider of communication solutions that enable the transmission of data, audio and video for remote and challenging applications, today announced that its Land Mobile Radio division Sinclair Technologies, has launched a new, customized version of the SM2600D, low profile, multi-band, multi-port antenna platform that is ideally suited for the transportation market.
The SM2600D combines multiple antennas under one radome and includes a number of ports to support a variety of applications like PTC, LTE, GPS, and WiFi/WiMax, greatly simplifying antenna installation compared to traditional practice of mounting many single purpose antennas. The maximum height of 4 ¼ inches complies with the stringent height restrictions for locomotives and other transport vehicles. The units are built with a single exit point making it easy to install. This durable weather resistant and fire tested radome also provides excellent protection from any harsh environmental elements.
Dr. Amiee Chan, chief executive officer of Norsat, commented, "We are pleased to introduce and launch this new SM2600D multi-band antenna, which is yet another example of a product that was customized to meet a specific customer's need and is being used as a standard element in our customer's product. This customized antenna is low-profile, ruggedized, is easily installed and capable of supporting several different bands all under one radome. We are excited to announce that the SM2600D was designed into a customer's product, with the end customers being various class 1 railroad companies."
The Company recently received its first order for 50 units, which will ship in the coming months and has the potential of delivering a total of 1,500 units over the next couple of years.
The new SM2600D will be showcased at the upcoming Railway Systems Supplier Inc. (RSSI) exhibition from October 4th to October 7th in Minneapolis, MN booth #1508.