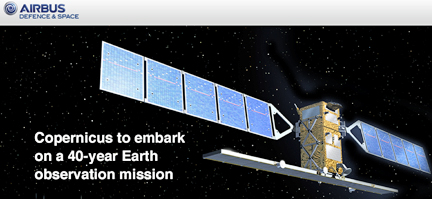 [SatNews] Airbus Defence and Space has launched its new Global Field-Service Alliance (GFSA), designed to ensure fast, professional and cost-effective VSAT (Very Small Aperture Terminal) installation and service support for maritime VSAT satellite service providers.
The objective of the GFSA is to bring together expertise of maritime field installation and equipment to enable 24/7 installations and maintenance in major ports around the world, ensuring new levels of service response and quality for ship owners. Upon launch of the GFSA, three service partners have already been fully certified as members. Pro Nautas Marine Electronics in Germany, Livewire Connections in the UK and SRH Marine in Greece, have all met stringent requirements covering areas such as: Antenna installation, training and certification, logistics, warehouse and spare parts capabilities, guaranteed response times and local, regional and global operating areas.
The Global Field Service Alliance offers Airbus Defence and Space's global partner network more control and greater rewards when offering VSAT services to end users. GFSA certified partners will provide the complete range of installation and technical service to ensure uninterrupted operation of Airbus Defence and Space's VSAT services. This includes installation, demobilisation, repair, upgrade, replacement and maintenance of VSAT equipment. The number of certified companies and engineers operating under the GFSA is set to expand in the coming months. Ultimately, the alliance will consist of a highly qualified network of VSAT Service partners, including both Independent Field Service Partners and own Airbus Defence and Space's Field Service engineers, ensuring complete global coverage for fast response, high quality customer support.
For more information, please visit.