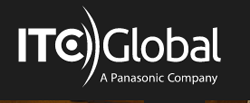 ITC Global has been awarded a two-year contract renewal by Air Niugini to provide communications services to that company's corporate headquarters in Port Moresby, Papua New Guinea (PNG), via ITC Global's VSAT solution.

The agreement will ensure uninterrupted service supporting daily business operations and back-up connectivity for Air Niugini's core business hub at Jacksons International Airport in Boroko, Port Moresby. Air Niugini, Papua New Guinea's national airline, operates a fleet of more than 20 aircraft serving domestic and international markets in the Asia, Oceania and Australia regions.
Since 2015, ITC Global has provided Air Niugini's corporate headquarters with 'always-on' C- band service augmented by Ku-band backup for complete network redundancy. This combination ensures critical operations are safe-guarded with the highest level of service availability. Over the course of the initial contract term, ITC Global's high availability service served as a seamless failover in multiple instances of outages to the primary terrestrial communications link, becoming an integral part of Air Niugini's connectivity plan. As part of the contract renewal, service will continue to be covered by 24/7 network monitoring and support by ITC Global's Network Operations Center (NOC).
Outside of the original service scope, ITC Global has supported Air Niugini with ongoing network change efforts for business improvements, working closely with the customer in reviewing network design and conducting testing to validate changes before confirming for production.
This contract renewal with Air Niugini follows other recent wins for ITC Global with various customers operating in the Asia-Pacific region, including non-profit Youth With A Mission Medical Ships Australia (YWAM MSA), TUI Cruises, major oil and gas conglomerates, and mining exploration and production operators. Additionally, with the launch of the APSTAR-6D satellite and its integration into Panasonic's third-generation communications network, the Asian mobility markets that ITC Global serves will benefit from enhanced coverage via delivery of Extreme Throughput Satellite (XTS) service in the future.
Executive Comment
Yagnesh Rajendran, VP, Global Enterprise at ITC Global, said that in being selected to deliver Air Niugini's ground communications with a high-redundancy backup solution, the company is pleased to serve the customer for an additional term as well as match the growing investments in reliable telecommunication infrastructures for remote business operations in the PNG region. This latest contract renewal speaks to ITC Global's trusted platform and reliable service to very remote parts of the world — whether offshore or onshore. The company looks forward to continuing to support Air Niugini while also serving a diverse set of customers in the PNG region, including non-governmental organizations (NGO), remote hospitality businesses and maritime service and supply operations.