[SatNews] Pan-African telecoms operator, Gondwana International Networks, has signed a new contract with Avanti Communications.
Gondwana will deploy broadband and VOIP services to thousands of consumer and enterprise customers via Avanti's HYLAS 2 satellite, under its iWayAfrica and Africa Online brands. The countries served will include Kenya, Tanzania, parts of Uganda, Zimbabwe and South Africa.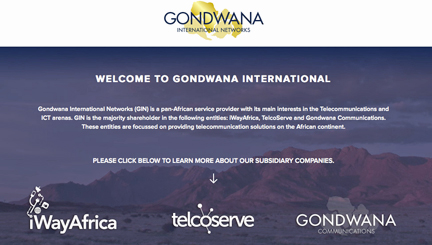 Mathew Welthagen, Chief Executive Officer at Gondwana, said, "Deployment of Ka-band via small dishes is an exciting and compelling prospect for consumer data communications in Africa. The costs savings—combined with the flexibility and quality of the Avanti proposition— will change this market completely."

Matthew O'Connor, Chief Operating Officer at Avanti Communications, said, "We are delighted to work with Gondwana in delivering services across Africa. The in-built flexibility of Avanti's satellite fleet will provide the high levels of service required by Gondwana's customers across five territories."

Gondwana International Networks recently acquired iWayAfrica and Africa Online Mauritius from South African operator, Telkom SA.
Avanti Communication's infosite is located at http://www.avantiplc.com/
Gondwana International Networks information may be accessed at http://www.gondwanainternational.com/