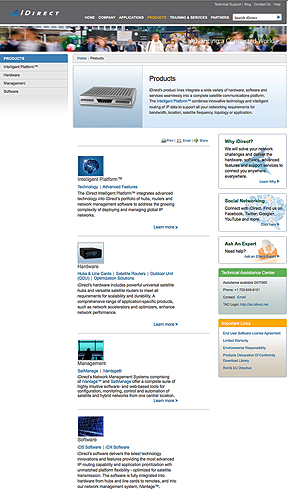 [SatNews] VT iDirect, Inc. (iDirect), a company of VT Systems, Inc. (VT Systems), has announced that NewSat Limited (NewSat) has enhanced its...
...network infrastructure with the purchase of a new iDirect Evolution® universal satellite hub, and by upgrading to iDirect's SatManage 5.2 network management software. The investment will enable NewSat to expand its existing service offerings and capitalize on the upcoming launch of its Jabiru-1 high throughput satellite (HTS), which will deliver more than 7.6GHz of Ka-band capacity across Australia, South East Asia, the Middle East and North Africa.
By expanding iDirect infrastructure, NewSat can more easily manage and grow an integrated service portfolio across its fleets of existing and future satellites for customers that demand coverage across multiple geographies and applications. NewSat selected the iDirect Platform to deliver HTS services as the platform can support many frequency bands, satellite architectures and market requirements. Further, with the upgrade to SatManage 5.2, NewSat gains a sophisticated suite of web-based software tools to improve overall service quality, manage network operations through visibility, improve trouble-shooting and ensure maximum network uptime.
With the new technology in place, NewSat plans to offer tailored voice, video and data solutions for oil and gas customers whose remote sites need to be directly connected; high-speed voice, video and data for end-to-end communication for mining companies; and real-time communication solutions for government and military organizations.