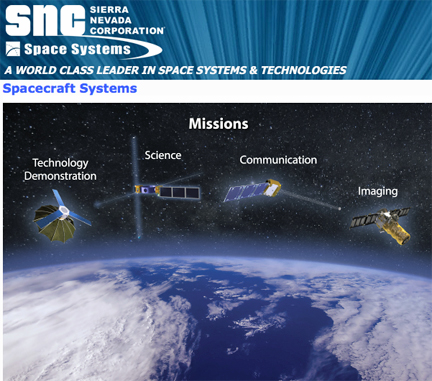 [Satnews] Sierra Nevada Corporation (SNC) has successfully completed the Critical Design Review (CDR) of its STPSat-5 satellite for the Department of Defense's (DOD) Space Test Program (STP), confirming that the satellite will meet mission requirements and is sufficiently mature to begin fabrication.
SNC is the prime contractor on the STPSat-5 program, leading the design and integration of this next-generation science and technology demonstration satellite for the DOD. Since completing CDR, SNC has worked closely with its customer and payload providers to finalize key payload interfaces while maintaining a highly-modular design. Adhering to the DOD's rapid development approach, SNC has already secured over 75 percent of the hardware needed to manufacture the satellite and has recently begun integration of several key engineering models, including the spacecraft avionics.
STPSat-5, which is administered by NASA's Ames Research Center, is a free-flyer spacecraft for the DOD STP office, hosting five Government furnished payloads provided by the Space and Naval Warfare Systems Command, the U.S. Air Force Academy, the Naval Research Laboratory and Office of Naval Research and the Air Force Research Laboratory. The science and technology payloads will be integrated into the satellite at SNC's Space Systems facility in Louisville, Colorado, home to SNC's small satellite production facility and Satellite Operations Center.
STPSat-5 is the first satellite to be designed using SNC's SN-50 modular microsatellite designed to fly in a range of low-Earth orbits and in multiple launch configurations. In providing the design and integration of the satellite, SNC also manufactured components for the mission including a low-cost gimbal solar array assembly and a new launch vehicle separation system. The spacecraft is compatible with a variety of secondary payload launch options in addition to dedicated launch configurations, and is an ideal choice for DOD and NASA space science and technology demonstration missions.
"This successful CDR demonstrates the rapid maturation of the STPSat-5 design, based on our modular SN-50 satellite bus, to support five key space experiments for the Space Test Program," said John Roth, vice president of business development for SNC's Space Systems. "We're pleased to have both completed this review and released a detailed Payload Interface Document for our mission partners. This EELV Secondary Payload Adapter (ESPA) ring compatible spacecraft incorporates many recent advances in microsat technologies, including incorporation of a modular green propulsion system. SNC is proud to provide a low-cost and highly-flexible solution for science, technology and commercial missions that can be satisfied with a small satellite."

"Completion of CDR for STPSat-5 supports the Space Test Program's charter to rapidly mature spaceflight opportunities for space experiments that provide high value to the Department of Defense," said Colonel Jason Cothern, Air Force Space and Missile Systems Center, Advanced Systems and Development Directorate. "We look forward to moving into integration and test of this spacecraft in preparation for a 2017 launch."
---
Small Satellites = BIG Opportunities™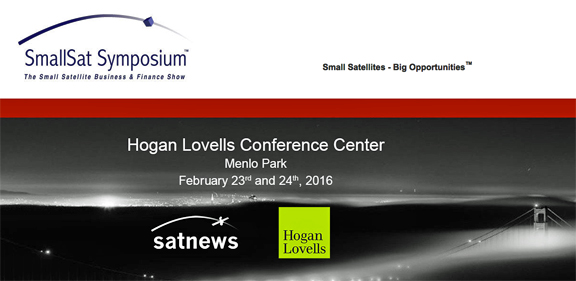 For a thorough immersion in the smallsat environment, the upcoming SmallSat Symposium that will occur on Tuesday, February 23 and Wednesday, February 24, 2016, in Menlo Park, California, is the event you must consider attending. The keynote speaker for this smallsat envelopment is Steve Jurvetson, a partner at the venture capital firm DFJ.
His current board responsibilities include Planet Labs, SpaceX, Synthetic Genomics, and Tesla Motors (TSLA). He was the founding VC investor in Hotmail, Interwoven (IWOV), Kana (KANA), and NeoPhotonics (NPTN). He also led DFJ's investments in other companies that were acquired for $12 billion in aggregate.
Previously, Steve was an R&D Engineer at Hewlett-Packard, where seven of his communications chip designs were fabricated. He also worked in product marketing at Apple and NeXT Software and management consulting with Bain & Company. At Stanford University, he finished his BSEE in 2.5 years and graduated #1 in his class, as the Henry Ford Scholar. Steve also holds an MS in electrical engineering and MBA from Stanford.
Steve was selected by Deloitte as "Venture Capitalist of the Year," by Forbes as one of "Tech's Best Venture Investors," by the VC Journal as one of the "Ten Most Influential VCs," by Fortune as part of their "Brain Trust of Top Ten Minds" and "The Valley's Sharpest VC" on the cover of Business 2.0.
To learn more about this highly informative event, please visit http://www.smallsatshow.com/?page_id=18.