This is quite a week for superyacht enthusiasts, all of whom are gathering in Monaco for the Monaco Yacht Show, where crafts of all sorts and sizes will be on display for attendees to view.
Additionally, companies will be demonstrating their superyacht related wares... and this includes Kymeta® who will show what is possible when SATCOM solutions become flat, thin, lightweight, quiet, and scalable. Live demonstrations will provide owners, captains and designers the opportunity to see how a satellite antenna without any moving parts can deliver a reliable, quiet and seamless solution that eliminates satellite communication domes.
The Kymeta satellite antenna design provides a secure, scalable and future-proof system that will meet the needs of owners and crew while delivering on the promise of global, mobile connectivity and entertainment. Through the use of software pointing and steering, Kymeta has increased reliability and eliminated noisy and unreliable gimbaled satellite communication systems. The thin profile of Kymeta's mTenna technology means it can be embedded into the superstructure of a vessel as opposed to having the unsightly domes associated with mechanically steered antennas. In addition, Kymeta mTenna technology gives superyacht owners scalable connection options to increase throughput to meet requirements for large bandwidth.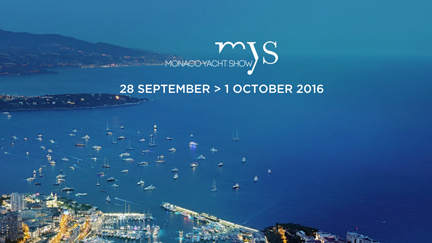 Those interested in a live demonstration should visit the Kymeta demonstration at Virage Monaco, and Panasonic and e3 in the Darse Sud Tent, booth QS84, during the Monaco Yacht Show. Exclusive private demonstrations and workshops are also available (http://www.kymetacorp.com/nodomes). Joined by partners Intelsat, Panasonic, iDirect, Intellian and e3 Systems, the maritime market will be among the first to benefit from Kymeta's technology that becomes commercially available in 2017.
According to Håkan Olsson, the Vice President, Maritime, Kymeta, currently, satellite communication on superyachts requires large, mechanically-steered satellite dish technology that relies on moving parts to make and keep a satellite connection. Kymeta's thin, flat, metamaterials-based satellite technology eliminates the domes, noise and reliability issues because uses product uses software to connect and track a satellite. Superyacht owners, designers and builders can now have access to a solution that will redefine the profile and design of superyachts.