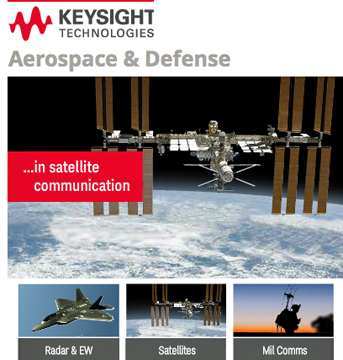 [SatNews] On July 6, Scenario Framework Simulation Technique for Advanced Radar Systems from Keysight Technologies presents a technique that is designed to address complex problems for accurately detecting moving targets on platforms in motion, such as satellites, aircraft and ships.

Extending the Life of Test Systems that Support Long-Term Programs covers a variety of alternatives to mitigate risk and maximize uptime for A/D test systems, thereby ensuring instruments are meeting warranted specifications.

The 2015 AD Symposium DVD contains 17 technical papers, application notes, data sheets, videos and archived symposium content dating back to 2012.