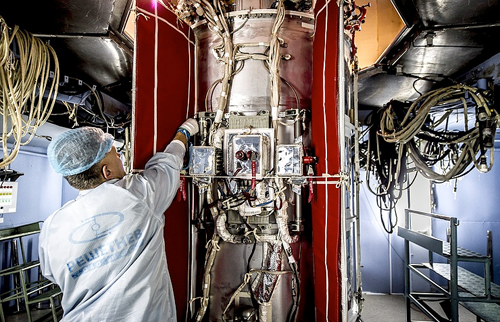 Russian news agency TASS is reporting that the work to create a highly elliptical orbit segment for Russia's Glonass satellite navigation system will start in 2019, this according to the CEO of Reshetnev Information Satellite Systems Company, Nikolai Testoyedov.
"The same concept envisages adjusting the Glonass target program and introducing a highly elliptical navigation segment of six satellites. This work will most likely start from 2019, if the concept is accepted, and we are almost sure of that," Testoyedov was quoted as saying in the company's corporate publication, Siberian Satellite.
The concept of supporting the Glonass orbital grouping is also dependent upon the manufacturing of another six Glonass-K satellites in addition to the nine space vehicles that are already in production, he added. "The contract is envisaged next year, if it [the concept] is approved in its proposed version," the Reshetnev chief executive said.