Momentus Space has announced the details of the company's seed funding.
Momentus will be providing in-space transportation services for satellites between various orbits out to deep space. The firm's mission is to provide the most efficient in-space transportation services powered by deep space resource utilization — the individuals and organizations outlined below will help us achieve our goal.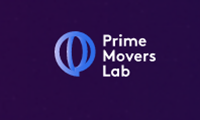 The company wishes to especially thank Prime Movers Lab, who led the $8.3 million round, with participation from Liquid 2 Ventures, One Way Ventures, Mountain Nazca, Y Combinator and numerous others.
The funds will immediately be applied towards an on orbit technology demonstration of the company's in-space rocket that is scheduled to launch during the Q1 of 2019. Momentus Space is excited and honored to be backed by such distinguished enterprises.
Executive Comment
Dakin Sloss, Founder and General Partner at Prime Movers Lab (which invests in physics-powered startups), said Momentus has developed groundbreaking and efficient water-powered, in-space rockets and has also validated the massive market demand for their services with hundreds of millions of dollars in LOIs. The company is thrilled to back this extraordinary team of seasoned entrepreneurs and space industry veterans in their impressive pace of introducing novel technology to space — which the firm expects will continue with the upcoming in-space demonstration during the first half of 2019.