[SatNews] Inmarsat (LSE:ISAT.L) has appointed Network Innovations Inc. as the first Value Added Reseller (VAR) for Global Xpress (GX) serving both the Enterprise Media and Enterprise Energy sectors on a worldwide basis.
This follows on from two previous agreements with Inmarsat, which saw Network Innovations Inc. appointed as a GX VAR for both Inmarsat Maritime (as GMPCS) and Inmarsat Global Government.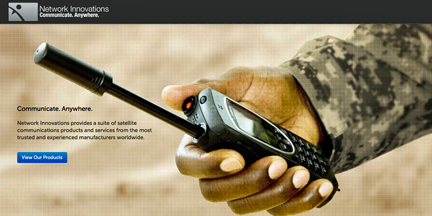 Network Innovations will be offering the unique benefits of Global Xpress to customers in the media, oil & gas, mining and utility sectors, among others. The company has operations across the Americas, Europe and the Middle East, with a growing presence in Asia and Africa, and serves tier-one global broadcasters and leading energy-focused businesses.
Global Xpress is the first globally available Ka-band broadband satellite network to offer very high bandwidth services, delivered through a resilient, secure waveform that is optimized for mobility. Integrated seamlessly with Inmarsat's current L-band network, Global Xpress will ensure reliable communications in support of mission critical operations in the most challenging environments.
Ronald Spithout, President, Inmarsat Enterprise, said: "This is an exciting announcement for us and marks the appointment of the first GX VAR that addresses the wider Enterprise market, including the media, energy and VSAT segments. Network Innovations is a true pioneer and, with their global reach and roster of world class customers, they are an ideal partner to help us drive the adoption of Global Xpress in the media and energy sectors."
Tim Harkema, President of Network Innovations, said: "We are delighted to extend our partnership with Inmarsat for its game-changing Global Xpress service. We are proud to be a GX VAR across three of Inmarsat's major business segments – maritime, government and enterprise – and look forward to working closely with Inmarsat across the world.
"For our media customers, the combination of highly portable, light-weight, small footprint terminals, together with Inmarsat's unique high speed, globally available broadband service – all delivered with high reliability and resilience - is a major innovation. For the energy sector, these factors combined with scalability and the consistency of operations on a global basis will generate significant demand."
Network Innovations was founded in 1988 and has built a very successful satellite voice and data communications business over the last two decades. Combining creativity with flexibility, Network Innovations has developed a wide range of custom solutions for customers across a broad range of industry sectors and in some of the most demanding and remote environments around the world.
The first of three Global Xpress satellites—Inmarsat-5 F1—is scheduled to be launched in December with full global coverage on course to be achieved by the end of 2014.
More information regarding Inmarsat's GX can be found here: http://www.igx.com/
Network Innovation's infosite is located at this URL: