ESA will launch the Gaia satellite into space using the Soyuz-STB/Fregat launch vehicle from the Guiana Space Center (French Guiana) in 2012.
Gaia
,
ESA
's nexgen star mapper, will be placed into the deep space beyond the lunar orbit.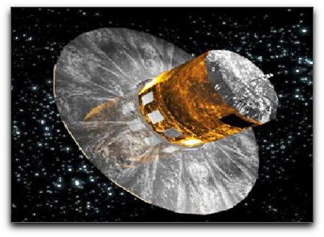 According to
Arianespace
, the contract was signed last Wednesday by
David Southwood
,
ESA
's Director of Science and Robotic Exploration with
Jean-Yves LeGall
, Chairman and CEO of Arianespace, at
ESA Headquarters
in Paris.
Gaia
is a successor of ESA's
Hipparcos
mission. Built by
EADS Astrium
, it will weigh around 2, 100 kg at launch. It is equipped with a most sensitive telescope and a latest generation instrument payload. Gaia's mission is to observe more than a billion objects with magnitude down to 20 and to construct the largest and most precise map of the Galaxy, the Milky Way, extrasolar planets and other galaxies. It will scan the sky for at least five years from the second Lagrangian point (or L2), located at about 1.6 million kms away from the Earth.
"Gaia is a grand challenge to understanding our Galaxy, to find out what it is made of and, thus, where we have come from," said Prof.
Southwood
. Scientific observations with the help of Gaia satellite will thus help the scientists to develop a greater understanding of the origin of the Galaxy and its subsequent evolution.