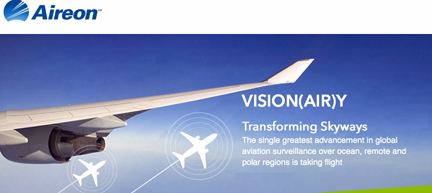 [SatNews] Aireon LLC, the developer of the world's first space-based global air traffic surveillance system, announced it has signed a 12-year agreement for data services with NATS, the U.K.'s privatized provider of air traffic control services and a leading provider of air traffic management in the North Atlantic, Europe and internationally.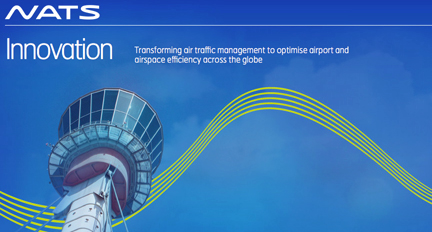 This agreement demonstrates the growing momentum of Aireon's space-based ADS-B surveillance in enhancing air traffic management and, together with Aireon's other customer agreements, will provide greatly enhanced coverage over the North Atlantic, the busiest oceanic airspace in the world. In addition to the new agreement, NATS will also be a charter Air Navigation Service provider (ANSP) of Aireon, working closely with NAV CANADA and the Federal Aviation Administration (FAA) on the technical and operational development of space-based ADS-B services. In this capacity, the three organizations will work on the development of common requirements for the service, including the development of policies, standards and operational procedures. NATS and Aireon have also signed a commercial agreement to collaborate in the marketing and deployment of Aireon's space-based ADS-B services in other global regions and to develop new value-added applications for aviation and air traffic management using Aireon(SM) services.
NATS is a progressive ANSP that understands the potential value to its customers in providing near-real time surveillance over oceans and remote territories through the use of satellite-based navigation. With more than 50 years of experience, NATS provides air traffic management services in the busy Shanwick Oceanic Flight Information Region, servicing more than 1,200 oceanic flights per day. In the busy airspace over the North Atlantic alone, Aireon believes that the technology could enable fuel savings of $125 million per year through more efficient flight paths, resulting in significant cost savings for the airlines.
Don Thoma, president and CEO, Aireon, said, "Under this relationship, NATS will use its wealth of air traffic management and operating experience to bring leadership and insight to the deployment of Aireon in the North Atlantic and globally, helping to unlock the true potential of global air traffic surveillance."
NATS is also part of the Space-Based ADS-B Advisory Committee (SAAC), which was formed by Aireon in 2013 to gather industry experts from the International Air Transport Association (IATA), the airlines, aviation organizations and ANSPs around the world, with the mission of providing input, guidance and critical operational insight to Aireon as it embarks upon deploying the revolutionary global surveillance service.
Aireon is a joint venture between Iridium Communications Inc. (Nasdaq:IRDM), NAV CANADA, ENAV, IAA, and Naviair, established to launch the Aireon system by hosting ADS-B receiver payloads on Iridium NEXT, Iridium's second-generation satellite constellation, scheduled for first launch in 2015. This new capability is a quantum leap from today's land-based systems, extending air traffic surveillance to the entire planet and offering untold opportunity for the safety and efficiency of air travel over oceanic and remote regions.
For more information regarding Aireon, please visit http://www.aireon.com/
The NATS infosite is available for access at http://www.nats.co.uk/