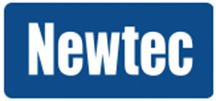 Signed during the now-in-session IBC2016 is a new contract that will see Newtec providing Arabsat with their Newtec Dialog® multi-service platform to enhance the latter's DTH services as well as their government and telecom markets offerings.
Newtec Dialog is a multiservice platform which enables tailored services and guarantees optimal modulation and bandwidth allocation, whether such is being used to provide enterprise, consumer broadband, cellular backhaul or mobility services.
Three return technologies are featured—MF-TDMA, SCPC and Newtec's unique Mx-DMA®—ensuring maximum bandwidth efficiency and ROI. Newtec's solution for Arabsat also incorporates the pre-distortion technology, Equalink®, which can provide an additional 15 percent of data traffic in the same satellite capacity.
The training and certification delivered by Newtec is professionally run by experienced engineers, familiar with the challenges Arabsat and its customers face and includes a comprehensive online examination program and online renewals. The certification is recognized globally and will ensure Arabsat obtains the most benefit from the installed Newtec equipment.

Delegates attending IBC 2016 can find Arabsat in Hall 1, Stand B38, and can view a demo of Newtec's Mx-DMA technology at their location in hall 1, Stand A49.
Two technology demonstrations of the solution provided by Newtec to Arabsat are also already planned for early next year, including an event at CABSAT 2017.