This company won the contract through competitive bidding, promising better service at a lower cost than others, resulting in them providing Satellite Space Segment Services to CBC/Radio-Canada.
Hunter Communications won the contract and will be using their Ku-band beam that they designed to service Canada, and specifically, Hunter will provide CBC/Radio-Canada with more transmission throughput and the ability to use smaller antennas that are easier to move to remote transmission sites.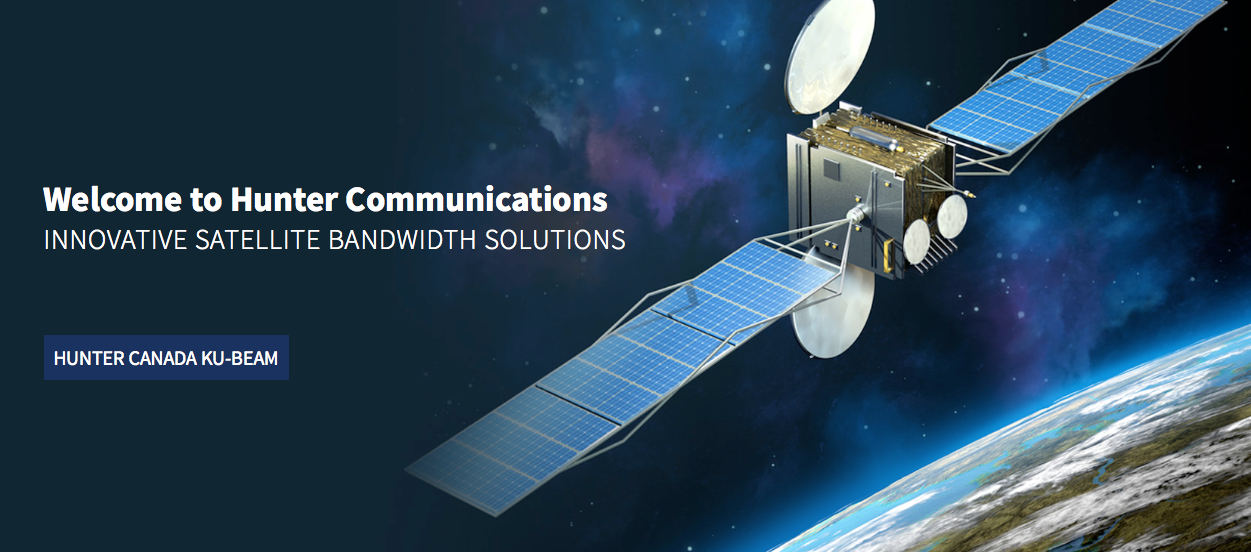 CBC/Radio-Canada broadcast signals and bi-directional IP communication services will be carried on the 54 MHz Ku-band and 36 MHz C-band capacity they have contracted. The satellite service will complement CBC's terrestrial fiber network and further support CBC/Radio-Canada's North American and foreign bureaus.
The long-term agreement officially begins February 2018, however dual illumination and transition has been ongoing since September 2017 while CBC/Radio-Canada re-points nearly 800 antennas across Canada to take advantage of the new capacity.
Brent Perrott, President, Hunter Communications said that for the CBC/Radio-Canada, this agreement represents their commitment to using the latest satellite technology, and just as importantly shows their dedicated focus on driving down their cost structure —both are critical to their focus in serving the Canadian public. For Hunter, this agreement is strategic in developing a video content neighbourhood on their satellite beginning with several hundred cable head-ends — and it is highly symbolic that the flagship broadcaster of Canada has entrusted Hunter to deliver its content.
Steven Guiton, Executive Vice-President, MTIS said that Hunter Communications is a satellite provider that has a solid track record in the industry. CBC/Radio-Canada received a number of strong submissions, but Hunter's proposal was the most innovative, unique and financially competitive. Already, during the ongoing migration of their satellite system, they can see the foundation for a dynamic partnership between CBC/Radio-Canada and their associates.