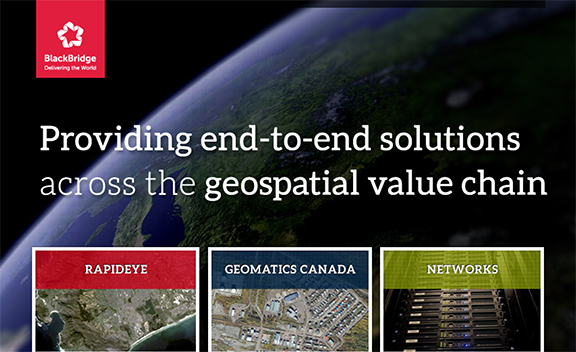 [SatNews]
BlackBridge
signed its 111th partner, the Mongolian geospatial company
MonMap Engineering Services Co., Ltd
.

MonMap is a key player in the Mongolian geospatial industry. With this new partnership, BlackBridge and MonMap plan to service larger projects within the environmental, precision farming, mining, and forestry sectors.
Effectively imaging and monitoring all 1.56 million square kilometers of Mongolia during its short snow-free seasons in the spring and summer requires the high collection capacity and frequent revisit capabilities that BlackBridge's RapidEye satellite constellation provides. Together, BlackBridge and MonMap will bring cost-effective, wide-scale monitoring solutions to Mongolia.
Philippe Campenon, vice president of sales for BlackBridge, said, "MonMap brings a solid expertise in remote sensing and application development and implementation. MonMap's experience in survey, GIS services, and other domains will extend the footprint of RapidEye imagery usage in Mongolia."
Dr. M. Saandar, director of MonMap, added, "The characteristics of the RapidEye constellation are extremely suitable for a huge country like Mongolia. We hope that, with RapidEye imagery and derived products, we can contribute to the protection of our unique forest and steppe ecosystems, and furthermore foster the agriculture sector, which is extremely important for the country."