Septentrio has opened their online store at shop.septentrio.com, where the firm sells selling high-performance GPS/GNSS module receivers.
This web shop is accessible via the Septentrio website, offering customers multi-constellation, multi-frequency, GNSS technology, which provides reliable centimeter level positions suitable for demanding applications. The first product available for sale online is mosaic™, Septentrio's most compact GNSS receiver module. This light-weight, low-power receiver brings robust high-accuracy positioning to the mass market. With its security-centered anti-jamming and anti-spoofing technology, mosaicTM provides positioning to numerous demanding applications such as automotive ADAS, logistics automation, and robotics.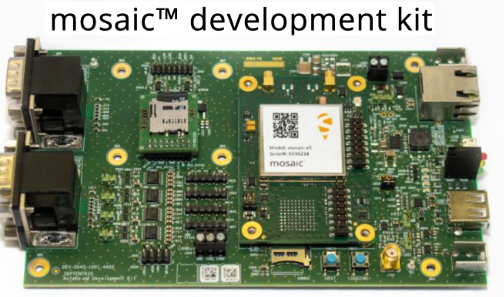 True multi-frequency multi-constellation technology of mosaicTM ensures access to every possible signal from all available GNSS constellations including the U.S. GPS, European Galileo, Russian GLONASS, Chinese BeiDou and Japanese QZSS satellites. Septentrio's advanced field-proven algorithms exploit this signal diversity to deliver maximum positioning availability even in the most difficult environments such as under foliage or in urban areas.
GNSS signals can become "jammed" by nearby electronics or illegal devices called "jammers" which emit radio signals interfering with GNSS. mosaicTM uses jamming-resistant signal processing making it robust against interference. Its design focuses on continuous, reliable high-accuracy positioning making mosaicTM suitable for demanding applications such as ADAS, UAVs and industrial automation.
Francois Freulon, Senior Product Manager at Septentrio, stated the company sees a growing demand for reliable high-accuracy positioning across various industries. As GNSS receivers move toward becoming a commodity, the firm is providing customers with easier and faster access to GNSS technology. The mosaic development kit is the first product in the shop, which makes it easy for people to purchase and evaluate the module and discover its capabilities for delivering robust, highly-accurate positions.