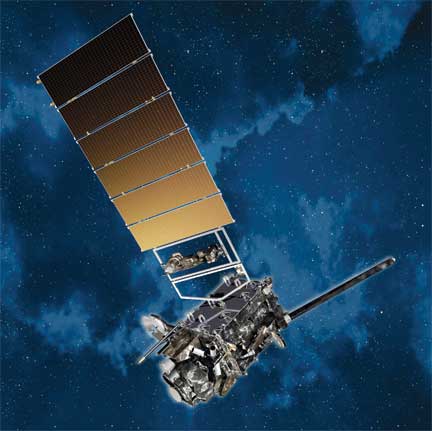 The Lockheed Martin team designing NASA and NOAA's Geostationary Operational Environmental Satellite R-series (GOES-R) weather satellite has successfully completed its system Preliminary Design Review, a major milestone in the program's development. GOES-R is the nation's next generation geostationary weather satellite.
The GOES-R team will now proceed with detailed design work for the spacecraft that will lead to the
Critical Design Review
scheduled for early 2012. Data from NOAA's GOES satellites provide accurate real-time weather forecasts and early warning products to the public and private sectors. The GOES-R mission will improve forecasting quality and timeliness generating significant economic benefits to the nation in the areas of climate monitoring, ecosystems management, commerce and transportation. NOAA funds, manages and will operate the GOES-R program. NASA's Goddard Space Flight Center oversees the acquisition of the GOES-R spacecraft and instruments for NOAA.