According to South Africa's online infosite News24, one of the 50 satellites to be launched in early 2017 from the International Space Station is South Africa's Stellenbosch smallsat.
Weighing in at just 2 kg, the ZA-Aerosat was developed at Stellenbosch University's electronic systems laboratory by the university's engineers and CubeSpace, an incubation company. This was the only South African satellite to form part of the international QB50 project.
The project involves launching 50 satellites, each smaller than a shoebox, from the space station to gather research on the largely unexplored lower thermosphere, between 200 and 400 km above Earth. QB50 forms part of the research t0 be carried out by the European Space Agency to make more accurate predictions about space objects penetrating the atmosphere.
ZA-Aerosat will be transported to the Netherlands to be packed with the other smallsats and will then be shipped to the US and transported to the ISS for launch in January of next year.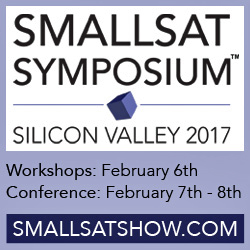 Herman Steyn, head of the project and founder of CubeSpace, said they were asked to supply 15 control units for the satellites to assist the other participants who don't have adequate experience in satellite control systems... he added that keeping a satellite within 10 degrees of its orbit is a huge challenge. Steyn also added that the satellite would also be used to demonstrate the aerodynamic stabilization of a satellite in practical terms for the first time.
The funding for these control units helped to sponsor ZA-Aerosat.
Story by Jenna Etheridge