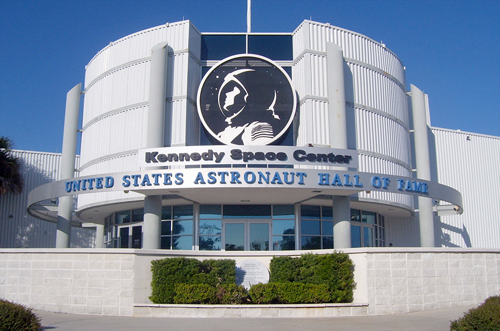 Two NASA astronauts, both with one-of-a-kind career credits, will be honored on Friday, May 19, when they are inducted into the US Astronaut Hall of Fame — the ceremony will air live on NASA Television and the agency's website at 1:00 p.m., EDT.
Bob Cabana, 2008 hall of famer and current director of NASA's Kennedy Space Center in Florida, will speak at the induction ceremony about the distinguished careers of honorees Ellen Ochoa, the first Hispanic woman to go into space and current director of NASA's Johnson Space Center in Houston, and former astronaut Michael Foale, the only US astronaut to serve on both the International Space Station and Russian space station Mir. The ceremony will be held at the Space Shuttle Atlantis attraction at the Kennedy Space Center Visitor Complex in Florida.
Ochoa was selected as a NASA astronaut in January 1990. A veteran of four flights, Ochoa logged more than 978 hours in space, serving as mission specialist on space shuttle mission STS-56, payload commander on STS-66, and both flight engineer and mission specialist on STS-96 and STS-110. She has received numerous awards, including the Distinguished Service Medal, NASA's highest award.
Foale was selected as an astronaut candidate in June 1987. A veteran of six missions, he logged more than 374 days in space and four spacewalks totaling almost 23 hours, including a spacewalk to perform repairs and upgrades to NASA's Hubble Space Telescope. He also is the only American citizen to have served on both Mir and the International Space Station. Foale retired from NASA in 2013.
For NASA TV schedules and links to streaming video, visit this direct link...